your church will grow and 
you will lead better
"87% of churches are stagnant or declining"
…it's time to turn that around.  – Ray Johnston
What is Church Goals and the Church Goals Intensive?
Church Goals and The Church Goals Intensive were created to grow your church and help average leaders become extraordinary… extraordinary preachers and teachers, extraordinary leaders of their volunteers and staff, and extraordinary managers of everything God has entrusted us with to accomplish His mission – to go and make disciples.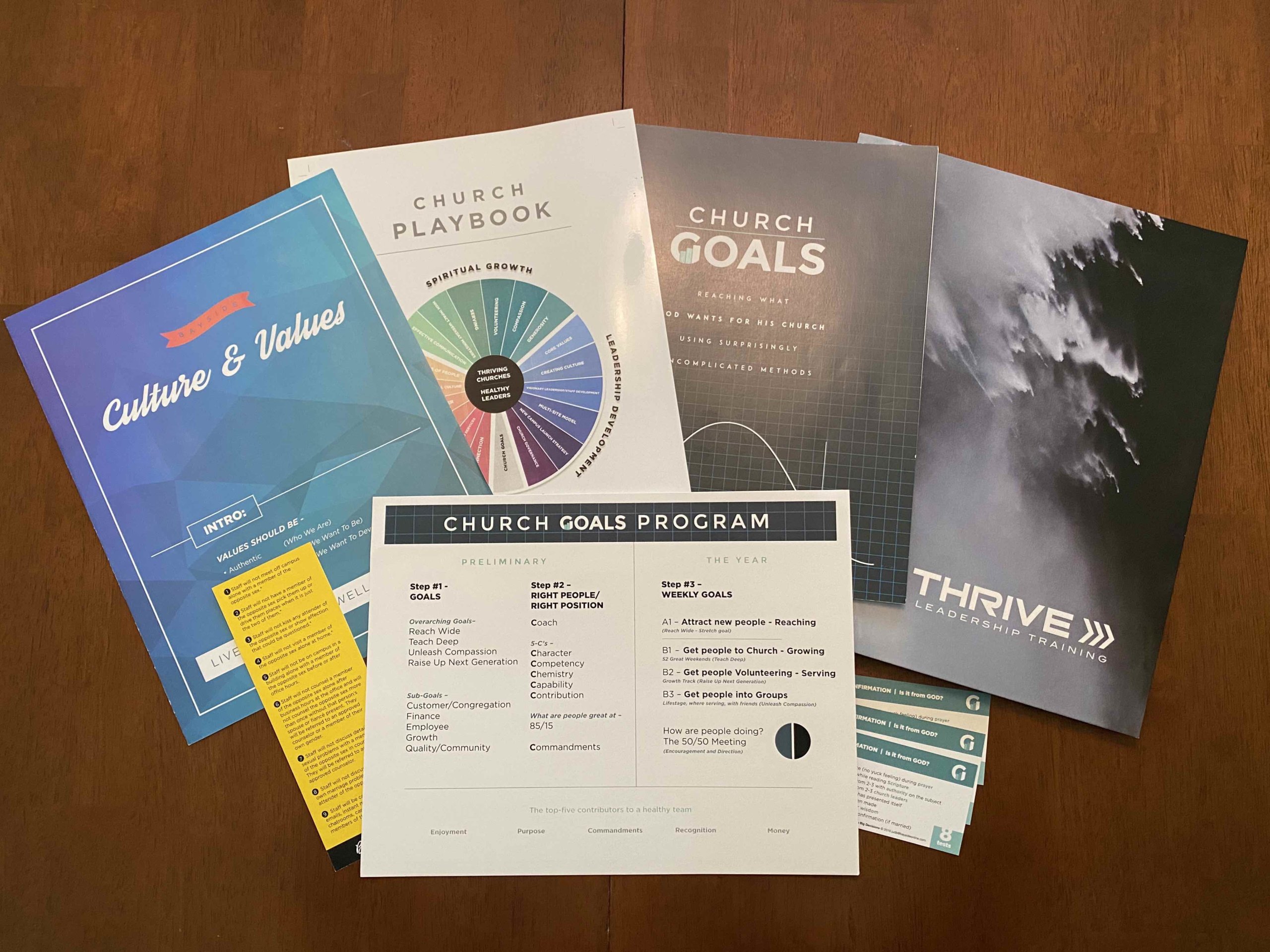 The Church Goals Class
Church Goals begins with a 6-week class. Classes are taught live via Zoom. Between classes one of our Facilitators will meet with you in a one-on-one meeting to help assimilate the framework and strategy into your church. Classes are also recorded so if you happen to miss one you can watch the recording.  The Church Goals class introduces you to the framework and strategy taught in-depth over the following 12 months. You will learn strategies in each class you can implement that same day in your church…with success.  
Session 1: Goals
The Strategy
The Framework
Your Goals
Session 2: People
The Right People
The Right Position
The Right Accomplishments
Session 3: Values
Your Culture
Your Values
Your Hiring Decisions
Session 4: Priorities
Focusing on Growth
Focusing n the Highest Priority Activities
Self-directed Accountability
Session 5: Relationships
Incorporating God's Highest Priorities
Uniting Congregation, Volunteers, and Staff
Making Disciples
Session 6: Intensive
Church Goals Intensive – Session One
The Visitor Friendly Church
The Lifelong Learner
The Leadership Assessment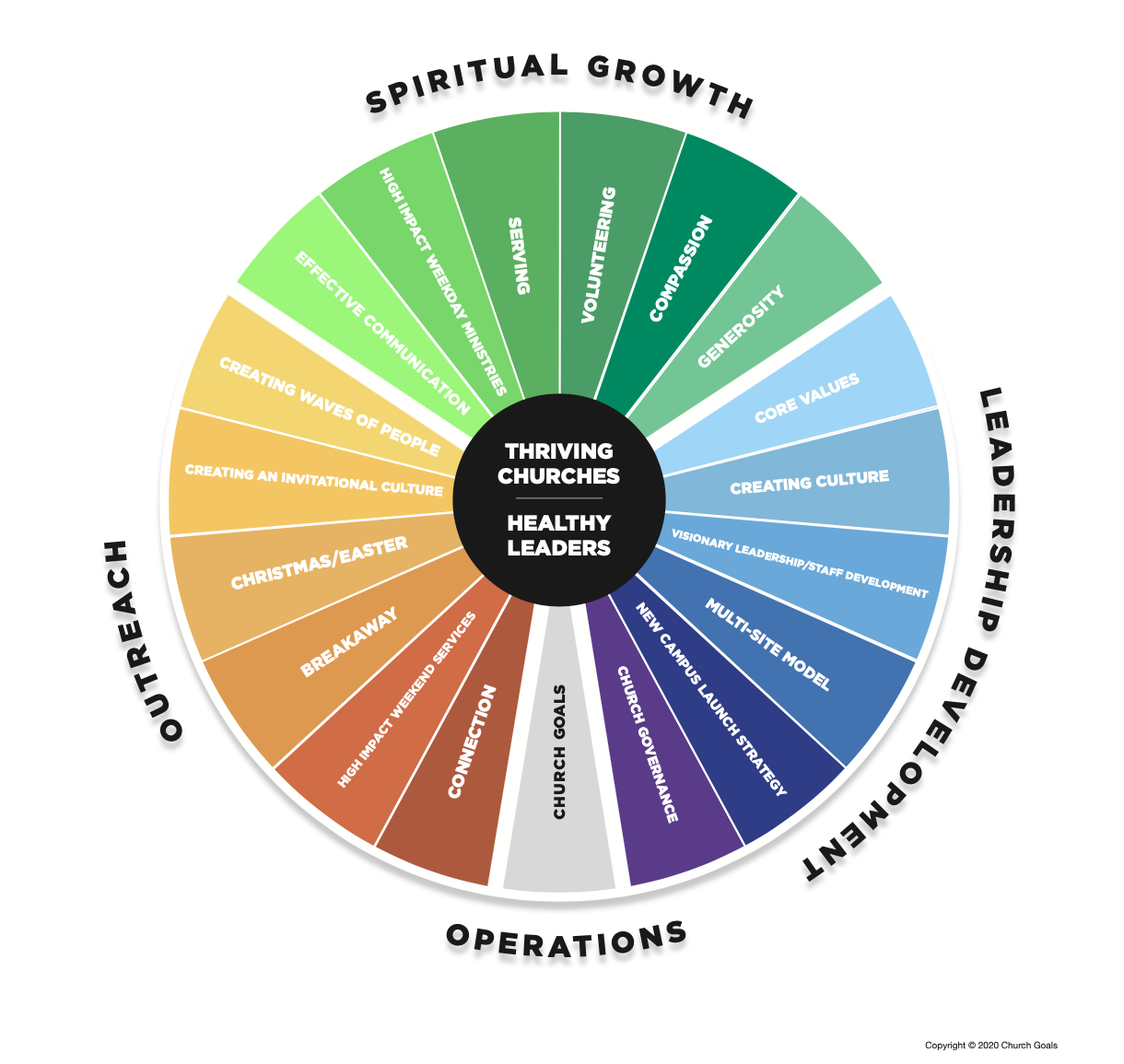 Church Goals Intensive
The Church Goals Intensive is a 12-month program that will help you PREPARE your church for visitors (most churches are not "visitor friendly"), GROW your church by bringing a steady stream of people to your church each month (starting in month 3), EXPAND your church through volunteers and ministries and then show you how to SUSTAIN it – year after year. The Church Goals program has been proven over the past 15 years in hundreds of churches.
Quarter 1: Prepare
The Visitor Friendly Church
The Inviting Culture
Compelling Communication
Quarter 2: Grow
Becoming a Top 10% Preacher
Leading the "Unchurched" to Your Church
Closing the Back Door (keeping your visitors)
Quarter 3: Expand
Creating Waves of Volunteers
Discipling the Disciples
Creating a Serving Culture
Quarter 4: Sustain
The Annual Musts (what you must do to keep growing)
Shampoo, Rinse, Repeat
Creating Fresh Vision – Year After Year
Added Benefits & Features
Monthly Church Goals Intensive
This is a follow-on to the Church Goals class. It helps churches remain on track to reach the vision God has for your church. Each month we hold a 60-90 minute Intensive class. Each month, three modules are presented that coincide with the quarterly goals (Prepare, Grow Expand, Sustain). Modules provide detailed strategies in the areas of Outreach, Spritial Growth, and Leadership Development. Even the smallest of churches that have been in decline for years achieve the objective.
The App
Churches utilize the full-version of the Business Goals app to help manage and stay on track to reach their goals and the vision God gave them.
Download the app here:
iPhone / iPad App
macOS App
Android App
Facilitator
The facilitator's roll continues with one-on-one meetings (phone or video conference) to continue the process and foundation learned in the class.
Resource Library
Playbook members have access to the Thrive/Playbook resource library containing recordings of the classes they attended, instructional videos and past monthly Church Goals Intensive meetings.
Conference Roundtables
The Church Playbook also includes a half-day roundtable with Thrive and Bayside's senior leaders at one of the annual Thrive Leadership Conferences. This is only open to Playbook subscribers and also includes two All-Access passes to the entire Thrive Conference.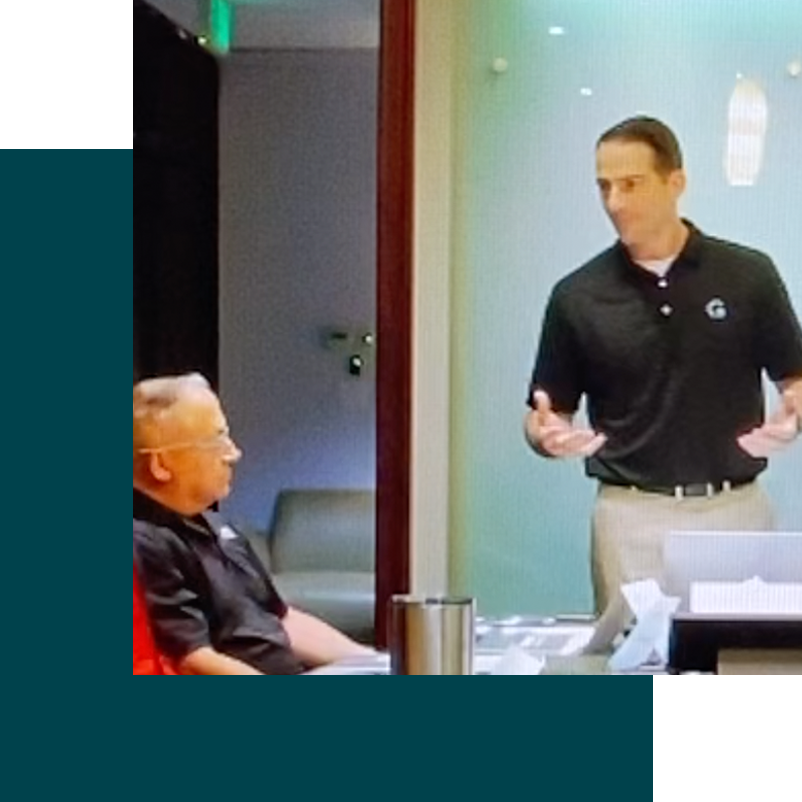 One of the keys to the success of our program is our Facilitators. Our Facilitators are often called coaches, mentors, collaborators or trusted advisors. Every class participant is teamed up with a Facilitator who connects with them one-on-one, each week, to discuss the previous class and implementation strategies specific to your organization. Sometimes just having that trusted advisor who can walk beside you is all it takes to accomplish extraordinary achievements.
Church Goals utilizes the Business Goals app to track results. You can keep track of your goals, your people and daily activity of everyone on the back of a napkin – and it will work. But we've been asked to come up with something a little more formal than napkins…so we developed the app. You can see your entire team, what they are working on and what goal it's connected to all in one place.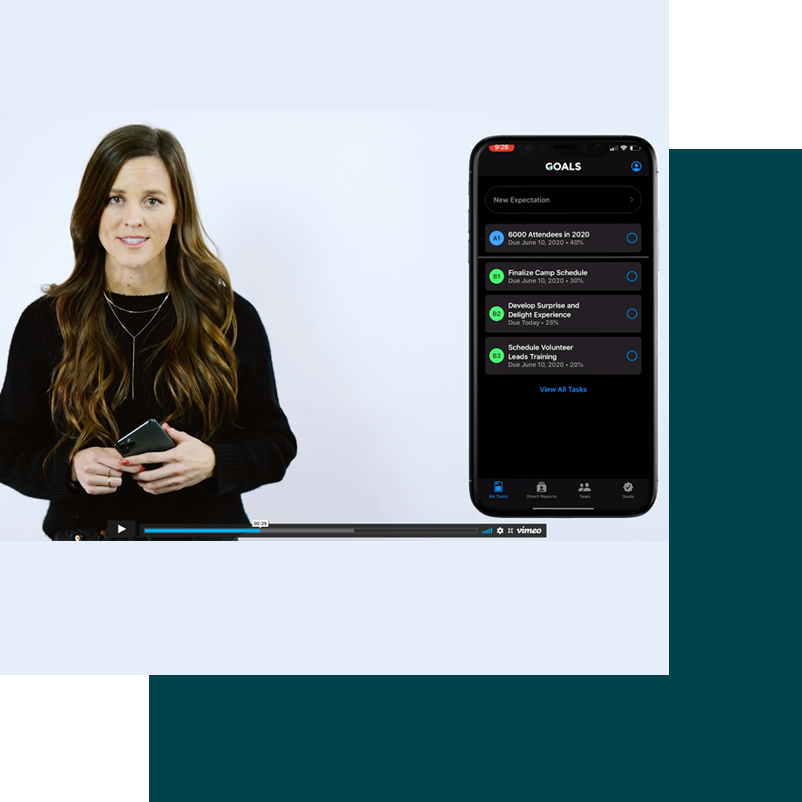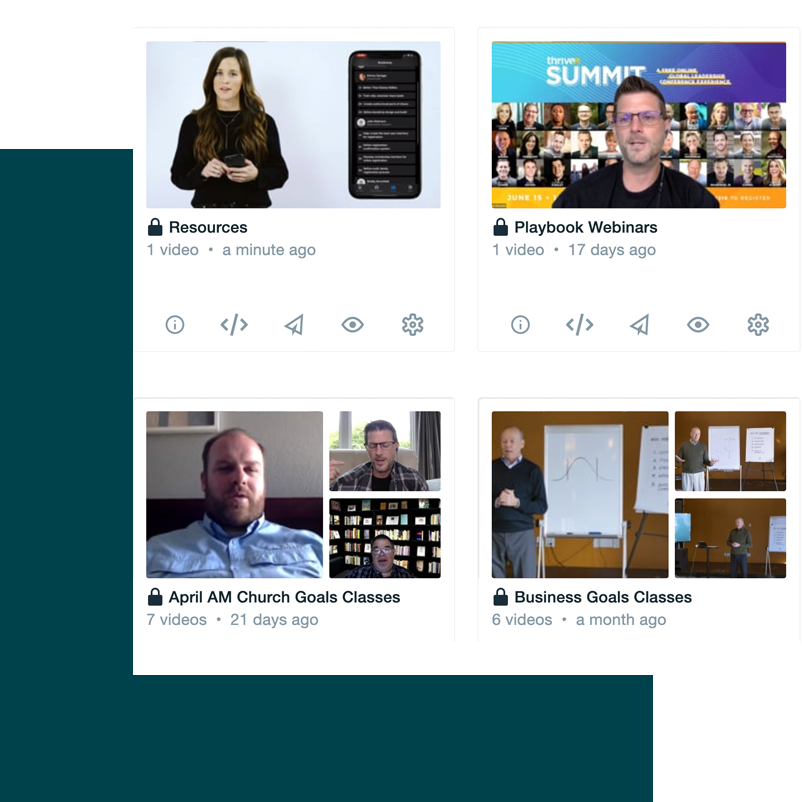 All Church Goals classes are recorded and are available to class participants after each class. They are also stored in our resource library, along with all Monthly Church Goals Intensive recordings and other videos for Intensive members to refer to or show other members of their team.
Roundtable Collaboratives
Church Goals and Church Goals Intensive members are invited to participate in private roundtable meetings during the Thrive Leaders Conferences. These collaboratives are usually half-day meetings with multiple speakers and great Q & A sessions. Topics focus on best practices, effective methods and open discussions relating to current issues.
Ready to Experience Church Goals and the Church Goals Intensive?