Click
HERE
to view and print all breakout seminars. Room numbers will be added 2 days before Thrive.
Click on
BREAKOUT SESSION HEADERS
BELOW

to view & print breakouts specifically for that session.

THURSDAY | May 4 | 1:30 PM
Andrew McCourt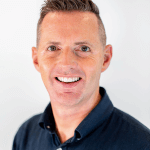 Andrew is one of the Senior Pastors at Bayside Church. He is married to Isabelle and together they have four children. Originally from Northern Ireland, he has been in active ministry for almost 30 years and travels extensively speaking in a creative, humorous, and challenging style. He is committed first and foremost to building local churches and raising up multigenerational leaders. As the father of four children, life is never dull, however he still finds the time to enjoy running, mountains, and French food!
How Not to Suck at Leadership: 4 Truths to Become the Leader You Would Want to Follow
Our world is in a crisis, essentially a crisis of leadership.  Join me on a journey to rediscover the core qualities of authentic Christian leadership and learn how they can change your life, church, business and maybe even the world!
Andrew Spikes | Missio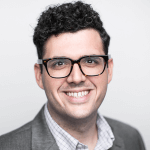 Andrew Spikes, CEO at Missio (formerly ChurchMarketing.is), is charged with helping ministries and local churches reach more, accomplish more, and stress less. Leading a team of highly specialized digital marketers who are on fire to help spread God's love through ministries across the world, his company specializes in Full-Service Social Media Management, Google Ads Management, and Website Design & Management. Andrew has led Missio to plan, produce, and post more than 100K strategic scroll-stopping social media posts per year for its' clients and acquire more than $1.5 Million in free advertising with the Google Grant per year. Andrew holds a Master's of Business Administration (MBA) from Anderson University and previously served as Head of Global Advertising and Search Engine Marketing at UPS before leading Missio as CEO. 
Digital Magnets: Increase your attendance, engagement and giving in 2023
As a former Head of Global Advertising at UPS, Andrew understands the importance of having a strong online presence to attract and retain users for growth. Similarly, ministry leaders have a heart to reach their community but are often confused by the constantly changing online landscape. In this break-out, attendees will gain practical tactics and strategies that have been proven to help churches grow, leading to increased attendance, engagement, and giving through digital magnets.
Brad Hill | Chief Solutions Officer, Gloo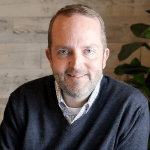 Brad Hill has been deeply involved in solving technology challenges for the church for over 20 years. He serves on the executive team at Gloo (www.gloo.us), and is responsible for marketing, sales, success, and all facets of growing and serving Gloo's network of churches, networks, and faith partners. Prior to Gloo, Brad co-founded Ministry Brands, which is the world's largest church/ministry technology company. As President, he completed over 40+ roll-up acquisitions and led the company to win Private Equity deal of the year for 2017.In addition to his experience starting, building and coaching companies for Kingdom and business impact, Brad has also served in lay leadership at several churches across multiple denominations.
He Gets Us Was Only the Beginning. The Script has Flipped on Outreach!
As we pray to reach the lost in our communities, a massive mission field has opened up right in front of us. Using Gloo, thousands of churches have already found this powerful method to receive new people every week. Your church can do this, too. By the time you leave this workshop, you'll have the connections, tools and training to reach new people, and see some surprising data about what people online really need.
Brian Redman + Dan Meek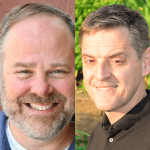 Brian Redman serves as the Creative Arts Director and Worship Pastor at Newark Naz. Creating meaningful experiences and significant shared moments are key to his imaginative makeup. Brian leads worship and the Worship Design team as they prepare to creatively communicate that week's message in a relevant way through the use of multimedia, multi-sensory worship, music, and the creative arts. He is the husband of Carolyn and father of Madeline and Charlotte. Brian and his family passionately share their love of movies, concerts, music, dance, The Voice, Broadway, and the Ohio State Buckeyes.
Dan Meek is the husband of Earla and the father of Sarah and Bethany. He enjoys all things athletic. He serves as the Lead Pastor of Newark Naz, a multi-campus church about 30 miles east of Columbus Ohio. Dan holds a DMIN from Asbury Theological Seminary. His area of focus is Narrative preaching. Dan lives and preaches to invite everyone to find their place in God's world-changing story.
Designing Worship for Narrative Preaching
Walk through the weekly creative process as we design an actual worship service with fellow preachers and worship leaders at Thrive.  This is your chance to prepare in the creative community! 
Carey Nieuwhof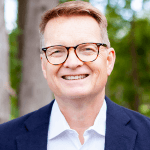 Carey Nieuwhof is a best selling author, podcaster and Founder of the Art of Leadership Academy. He started his career in public speaking at age 16, and is a sought-after communicator and thought-leader who for years has spoken to sold-out audiences across the US and around the world.
How To Create Sermons and Talks People Will Remember for Years
Be honest. Sometimes you preach a sermon and deliver a talk and forgot what you said by dinner that day. Other communicators and preachers, though, deliver talks that people remember for years. What's the difference? As powerful as stories are, it's not all about the stories you tell. In this session, you'll learn the CREAM method of creating sticky phrases people will remember for years, even decades.
Doug Fields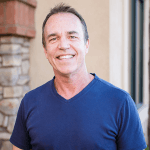 Doug Fields is a 40-year youth ministry veteran currently serving as Youth Pastor at Mariners Church in So. CA. He's the co-founder of DownloadYouthMinistry.com, the Director of Training at HomeWord, and the author of 50+ books including Purpose Driven Youth Ministry; Your First 2 Years in Youth Ministry; Speaking to Teenagers; and Congratulations… You're Gifted.
Developing Volunteers for Maximum Impact
Effective youth ministry wasn't intended to be done alone! Teenagers need an army of people to love them and point them to Jesus. So, how does a youth ministry develop a team of caring adult leaders who want to be part of teenagers' lives and contribute to the health of the youth ministry? Veteran leader and team builder Doug Fields will present practical ways for the primary leader as well as the other leaders to build a healthy, team-oriented youth ministry.
Jack Hamilton + Todd Arnett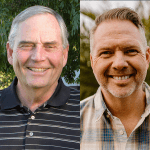 Jack is the former Executive Pastor for 32 years at High Desert Church in Victorville, California.  He's been on staff for over 37 years, has seen the church grow from under 150 to 8,000 people with four church sites in the High Desert, and currently serves as a Mentor Pastor for Transformations Ministries working with 9 Senior Pastors in the Inland Empire.  He's served on a number of non-profit boards, including Forest Home Christian Conference Center, Association of Christian Schools International and American Baptist Churches of the Pacific Southwest.  He has also served as a public school board member for Hesperia Unified School District for 19 years in a district of nearly 22,000 students.  Jack has also served on the board of directors for the Hesperia Recreation and Park District for 10 years and a church plant, Fellowship Monrovia Church for nine years. Jack and his wife, Linda, have been married for 51 years and have 3 adult children and 6 grandchildren.
Todd is the Senior Pastor to High Desert Church in Victorville, CA where he had served in a variety of roles for 14 years previously. After his time @ HDC, he was the Lead Pastor of Trinity Church in Redlands, Ca for 5+ years.. He is incredibly blessed to be the husband of Joanna, dad to Jackson (married to Sky), Aleah, Kendie and Ellie. He loves helping people be better equipped to live lives that are Rooted in Jesus as they're Reaching their worlds w/Jesus' love and life. He's a big fan of So Cal teams like the UCLA Bruins and the LA Dodgers and he just won his first-ever Fantasy Football championship!
Marks of a Mentor
With so many mentors who have so much to offer and so many others lacking life experience and perspective, connecting mentors to mentees is something that we're passionate about. With 50 years of ministry experience mentoring younger leaders, Jack Hamilton is still investing in the lives of those who are seeking wisdom and insight. And, with the pattern of investing mentors that God has provided him over the course of his life since elementary school, Todd Arnett will share some perspective about what mentees are desirous of regarding mentors in their lives. This seminar is for those who are looking to mentor others as well as those seeking to be mentored and, who knows – maybe we'll make some matches in our time together!
Joann Webster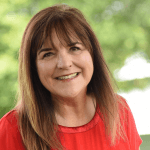 Joann Cole Webster has written, ghost-written, edited, or packaged almost 100 books. In 30 years of Christian ministry, she has worked with great Christian leaders ranging from the late Adrian Rogers to the vibrant Sammy Rodriguez, as well as celebrities and athletes from Mel Gibson to NBA Ironman A.C. Green. She also worked with Ray Johnston on Jesus Called and Hope Quotient. Outside of writing, she serves as Vice President of Christian Men's Network, founded by her brilliant brother Paul Louis Cole and late father Edwin Louis Cole. She has published and sold well over one million books.
Yes, You Should Write A Book! Here's Why & How
A practical, condensed guide. Why write? How to start, finish, and publish. When and where to write. What to expect of yourself, a publisher, and your audience. If you write it, who will read it?
Dr. John Marriott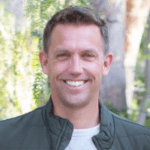 Dr. John Marriott is the Coordinator of the Biola University Center for Christian Thought. He teaches in the Philosophy department at Biola and also teaches at Talbot School of Theology. He is the author of four books on deconversion.
Hidden Factors in Faith Exit: The Real Reasons People Deconvert
To alleviate a crisis, you have to get to its source, not just treat the symptoms. Many say they are leaving the faith as the result of intellectual doubts. But often, what's driving the doubt is just outside of one's conscious awareness. Unbeknownst to those struggling and those trying to help them, these unconscious factors can be the actual source from which their doubt springs. Find real hope for those struggling to maintain their faith and genuine help for those trying to prevent faith loss in those they love.
John Richert, PhD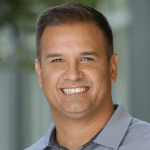 John's love for Jesus and the outdoors have intersected throughout his life.  As a kid, he grew up in the church and explored the family farm in upstate New York.  After getting a degree in marine biology, he moved to Davis, CA and completed his doctorate in ecology.  During his grad school years at UC Davis he served in a church plant, and eventually followed God's call into full-time ministry, served the next decade as a Lead Pastor, and completed a seminary degree in Ministry and Leadership.  Following five years developing a Biology program at Jessup University, John and his family relocated to south Florida where he continues to teach at universities and live out his love of scuba diving.  Today, John combines his experience in science, ministry and education to work in the Dominican Republic, Haiti and Mexico with a leading Christian environmental and development organization, Plant With Purpose. 
The Church for People and Planet
Environmental concerns fill our world today. Yet while many of these issues may seem like distant headlines or debate topics to us, they are very real matters of life and death to many people around the world.  So, how can the Church engage, and how should we respond? This session will be an eye-opening look at the connection between environmental degradation and global poverty.  We will unravel seemingly complicated issues on the environment, science and faith by examining a biblical basis for Creation care, addressing environmental connections to global poverty, and developing strategies for today's Church to grow in environmental awareness and action. 
Jud Boies | Church Goals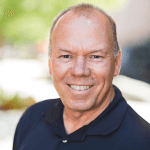 Jud Boies is the Executive Director and Pastor of the Church Goals and Business Goals ministries. Jud served the Executive Pastor of Operations at Bayside for the 9 years and has been consulting with churches using the Church Goals program since 2005. He has over 30 years of business experience at the C level. He has a passion for helping re-energize churches and showing people how to integrate their faith in leadership roles – both in the church and the workplace. He graduated from the University of California, Berkeley and has a Master's degree from Western Seminary. Jud has been married to his wife, Mary, for 40 years and has twin daughters and a granddaughter. 
Are they coming back? Re-Growing Your Church in a Post-Covid Environment
Where did they all go? Are they coming back? You may want your church to grow but is your church ready to grow in the post-covid environment? Over the past year, nearly every church we've helped has had significant growth. Some over tripling in size in the past 12 months. We want to tell you exactly how they did it.
If you are wanting to press the re-start button for your church and see it grow again, please attend this breakout. We will introduce you to tools that will bring a steady stream of those who left AND the unchurched, first-time visitors to your church. Over the past three years, more than 300 churches have deployed the Church Goals program and the results are remarkable. Churches that haven't had growth or visitors in years are growing again. We won't change you DNA, your liturgy, or the things your congregation likes most about your church…but we will help it grow again.
This could be the most valuable breakout you attend at this year's conference.
Kevin Thompson + Dane Sanders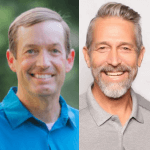 Kevin is an author, writer, and speaker. For 19 years, Kevin was on staff at Community Bible Church, a multi-site church in the Greater Fort Smith Region. He spent the last 13 as Lead Pastor. In 2021, his family made a significant change coming to Bayside Church where he serves as the Married Life Pastor. In this role, he interacts with individuals and families on the happiest and the most tragic days of their lives. They work through marriage and family issues, personal finance, leadership, work-related difficulties, grief, parenting, and every major issue a person might face.
With degrees in business and philosophy, Dane has served as a pastor, speaker, and teacher at Biola University, Westmont College, and Rockharbor Church. He's also served on the Executive Leadership team at Alpha USA and is author of two best-selling business books for Creatives. Seth Godin described his writing as, "a precious gift." Dane now serves as CEO of tellmeyourdreams.com, a training and coaching company that helps employees love their jobs.
Wholehearted
Learn a simple framework that explains how to make tangible progress in your discipleship to Christ, especially if you feel stalled or stuck. In this Thrive Breakout Session, Dane Sanders and Kevin Thompson will guide you through each stage of CREDO (a practical operating system for making progress as a student of Jesus offering insights into areas where you may have felt stuck) as well as pathways to unmistakable growth in your life. There will be time for Q/A as well. Once you learn CREDO, you'll see it everywhere in your life. Once you choose CREDO, your life will change forever.
Mark Clark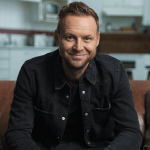 Mark Clark is the newest Senior Pastor at Bayside Church.  He was the founding pastor of Village Church, a multi-site church with locations in multiple cities across Canada and online around the world, that seeks to reach skeptics and challenge Christians. He is the author of The Problem of Jesus (Zondervan, 2021) and The Problem of God (Zondervan, 2017) winner of the 2018 Word Award for Evangelism. Mark has been the subject of several articles in Christianity Today and Outreach Magazine voted him one of the Top 26 Leaders to Watch. He recently relocated from Vancouver, Canada to Granite Bay, California with his wife, Erin, and their three daughters.
Reaching a Post-Christian World
The world is changing – and fast. We all feel it but many leaders, communicators, churches and ministries don't know what exactly has shifted or what to do about it. In this session we will explore all of this and more.
Matt Emmorey | selfpublishing.com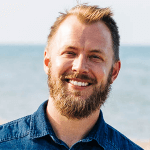 Matt Emmorey is a publishing strategist at selfpublishing.com. He has had over 9,000 conversations with aspiring authors about how to best write, produce, publish, and launch books. His focus is helping people get clarity on the steps to go from where they are to the lifestyle they dream of for themselves. In his 9,000 conversations with aspiring authors about their books, he has identified two massive opportunities that almost everybody misses. Applying these ideas can mean the difference between selling a few hundred books to quitting your job and write full time.
How to Write and Launch a Faith-Based Bestseller That Impacts Thousands
If God put writing a book on your heart, don't you owe it to your future readers to take steps towards spreading the message? Matt Emmorey and the team at selfpublishing.com have worked with hundreds of faith based authors and are all about helping authors reach their book goals, so that they can make a real difference in the world through their book. In this session, Matt's going to break down the step by step process that authors take to go from blank page to published author and how you can do this with your book. Believe me, you're not going to want to miss this.
Matt Robertson | AIM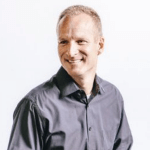 Matt, a seasoned mentor, business developer, and catalyst for change, has helped several global organizations grow, adapt and expand. He now serves as the Director of Relational Advancement for Agape International Missions. A Christ-centered ministry focused on fighting sex-trafficking in Cambodia, Belize and the US. He oversees a distributed global team that works with individuals, families, churches and companies to advance AIM's mission. He and his wife Shela, married 27 years, have two children. Matt loves surfing in the summer and snowboarding in the winter.
Activating Your Church to Fight Trafficking, Locally and Globally
AIM (Agape International Missions) has been partnering with churches to fight trafficking for over 17 years. Learn how you and your church can get involved in the fight locally and globally. We'll provide practical tools and share real-world experience and guarantee this dynamic session will be an engaging time of learning, sharing and asking questions!
Mel McGowan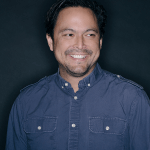 Mel McGowan is leading Master Planner & Designer of churches in America, having partnered with over 1000 ministries in the US and abroad. Mel spend a decade at Disney where he learned the art of "imagineering" and Spatial Storytelling. Today he is Chief Creative Officer and Co-Founder of Storyland Studios, a 90 person design and production firm consisting of several former Disney Imagineers, artists, architects and artisans who create "destinations that lift the spirit." He is an Outreach Magazine columnist and author of "Design Like God Gives a Damn: Revolutionizing Sacred Space".
From Disney to Dubai and Beyond
Get ready to be transported into the magical world of storytelling with Mel McGowan, co-founder of PlainJoe, a Storyland Studio. With over a decade of experience at Walt Disney Imagineering, Mel has honed his craft in the art of storytelling and has gone on to apply his skills to hundreds of ministries, companies, and causes worldwide. His expertise in multiple storytelling disciplines will inspire you as he shares his insights and lessons learned. Don't miss out on the chance to hear from a true master of the craft and discover how the power of storytelling can transform your world. Join us for an unforgettable session with Mel McGowan!
Drs. Paul and Virginia Friesen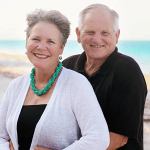 Drs. Paul and Virginia Friesen have a passion to encourage individuals, couples, and families to live out God's awesome design for relationships. The Friesens speak nationally and internationally on topics related to sexual purity, engagement, marriage, and parenting. Their audiences and venues are diverse, ranging from one-hour seminars for moms, parents, or couples, to day-long seminars or weekend retreats, to full week-long conferences for families.
Great Marriage: Harder than you thought, easier than you think
Most couples enter marriage thinking this will be a piece of cake, but soon realize it is at times like eating spinach, good for you but not always sweet.  Many in disillusionment, and frustration give up and quit. But actually a great marriage is easier than you think when a few biblical principles are incorporated in the marriage.  Come discuss how you can use these truths to help discouraged marriages and perhaps even encourage your own.
Ron Harden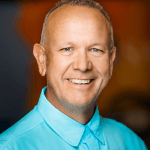 Ron has been described as a combination of comedian Robin Williams and Pastor Jack Hayford. His anointed, practical, lively biblical teaching brings the lives of people in the scripture to directly encounter us today. He truly enjoys being with people as his favorite part of ministry, serving locally and internationally as President/CEO of EPIC Bible College & Graduate School!
3 Barriers To Finishing Strong 
There are barriers all of us encounter in our life and leadership journey. Those barriers can strengthen us as we overcome and break them down, or the barrier can seem TOO large to overcome. We will learn how to address the RUBBLE barrier coming from our past,  the REBUKE barrier of what others view of and speak upon us, then conclude with the REGRET barrier that arises up in the midst of our successes and failures . We will see how to overcome each of these barriers and to grow in greater courage to finish strong in our life and ministry focus. 
Stan Jantz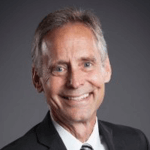 Stan is the CEO of the Come and See Foundation, a nonprofit with a unique mission: Enable a billion people to experience Jesus in an intimate way through The Chosen. Previously, he held various leadership positions in the book publishing industry, including a six-year stint as the president of the Evangelical Christian Publishers Association. Stan is also a bestselling author, having written or co-authored more than 50 books with sales of more than 4 million copies. His newest book, Beginning with Jesus, will be released by Harvest House Publishers later this year.
It Takes Skill to Do What You Love: How to Get Really Good at Something You Care About
In this interactive session designed for leaders who want to excel at what they do, Stan will first show that "Follow Your Passion" is actually terrible advice. Instead, aspiring leaders need to develop serious skills, and their passion will follow. Stan will show the three critical pathways to a skillful and successful life: Put in the Time, Find a Mentor, and Get Wisdom.
Steven Bush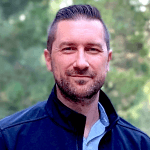 Steven is the Chief Vision Officer of Kingdom One, an organization actively working with ministries to help them become courageous, healthy, and effective. Kingdom One provides a multitude of resources and support to ministries of all shapes and sizes through HR, Finance, Communications, Staffing, Payroll and other ministry offerings. Steven's experience includes working for several large companies in the marketplace, including Activision Blizzard, where he supported the Chief Talent and Strategy Officer and Chief Legal Officer as a Corporate HR Manager. After leaving the marketplace to work in vocational ministry as the Business Administrator for his home multi-site church, Steven realized the large gap in ministry proficiency could be bridged with simple strategy and execution designed specifically for the ministry world. On the weekends, you will find Steven having a good time and drinking coffee with his wife and son while taking in an early morning English Premier League match.
How to Create a Development Culture
As leaders, how can we help our staff thrive? A healthy organization begins and grows through creating a development culture. Join us as we explore the practical ways you can assess and invest into your people.
Zoe Coleman | Overflow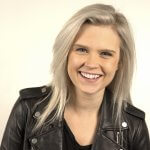 Zoe Coleman serves as the Marketing Coordinator at Overflow – the most powerful giving software unlocking more ways to give by accepting cash, stock and crypto donations in minutes, not months. She is wildly passionate about inspiring the world to give! Being ministry adjacent, her unique and refreshing perspective as a millennial churchgoer is leveraged as a co-host of the weekly Give It Up Podcast with Overflow CEO Vance Roush, where they discuss the latest trends at the intersection of technology, culture and faith. Outside of Overflow, Zoe is also the host of the Accidentally Intentional podcast, teaching people how to build relational wealth, by cultivating "rich" and meaningful relationships. She and her husband Jarad live in Pittsburgh, Pennsylvania, and they love their sports teams!
How to Increase Giving In Your Church (And Prepare For The Largest Incoming Wealth Transfer In History)
We're about to witness the largest generational wealth transfer unfold before our very eyes, and the profound implications this will have on the church. In this talk, we will be discussing what the future of giving looks like for Millennials and Gen Z, and action steps you can take to engage new hope-filled generosity that prevails in spite of market downturns. 
Aaron Pierce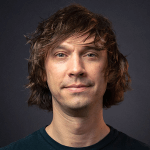 Aaron Pierce is the International Mission Director of Steiger International, a rapidly-growing, worldwide mission organization that is called to reach and disciple the Global Youth Culture for Jesus. Steiger is active in over 100 cities around the world within the regions of Europe, Eurasia, Central Asia, the Middle East, East Asia, South America, Australasia, and North America.
Steiger is a rapidly-growing, worldwide mission organization that is called to reach and disciple the Global Youth Culture for Jesus.
Jesus in the Secular World
The Jesus in the Secular World workshop, taught by Aaron Pierce of Steiger International, will provide an in-depth look at the influences, philosophy and implications of the secularized Post-Christian cultural shift in the USA, and how the Church can respond. 
Anthony R. Cummings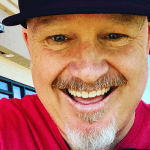 I feel a deep call to bring hope. To bring love. To bring adventure and frontier back to the hearts of young people. To give them a door to Christ. To Abba the Father. To the wildness of the Holy Spirit. To a love they have never before experienced. And to do this in a non-conventional way. Usually with a sports ball of some sort, a smile, a little childlike goofiness, and constant encouragement. With 20 plus years of experience creating and innovating new programs in multiple arenas, I am an outside the box thinker and innovator.
Igniting the Youth Ministry Model In a Healthy Way: The intersection of faith, sport and workforce development
Youth ministry has never been more important as it is today. But, are traditional models missing the needs of the time? At Fireside Ministry we do things differently. We work with our corporate sponsor to link health, faith and the development of youth, enabling our young leaders to enter the workforce understanding that Faith CAN be the key to success. We integrate workforce development with sport, sport with empowerment and leading peers, and faith and leadership OUTSIDE of the traditional American church walls. This session will be interactive, prayerful, and gives everyone the opportunity to take advantage of what we are doing to impact youth.
Barbara Wilson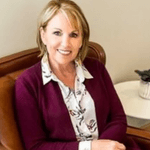 Dr. Barbara Wilson is a licensed clinical psychologist and Doctor of clinical psychology, an author, speaker and the founder of Freedom Bound Communications, an organization that brings healing and hope to those with a sexual past. She speaks internationally to youth and adults with her message of sexual bonding and healing. Released from a past of her own, Barbara combines neuroscience on the brain and Scripture, with her own story of healing to explain what sexual bonding is and how to move freely into your future in her books, The Invisible Bond: How to Break Free From Your Sexual Past and Kiss Me Again; Restoring Lost Intimacy In Marriage. Dr. Wilson's study guide, based on her books called Free, Finding Freedom and Healing from your Past, available in women's, men's and young women versions, is being used locally and nationally to walk men and women through an empirically-based, trauma-focused approach for healing from past abuse, sexual trauma and destructive relationships.

In her clinical practice, Dr. Wilson is especially fascinated with research on the brain and how God has designed us to not only heal our brains from depression, anxiety and trauma, but keep our brains healthy and strong even as we age. Barbara's life experience as a wife, mother, former teacher, author and speaker on healing from past sexual trauma has provided her with real life experiences to help you reclaim your voice, find the strength and purpose to achieve your goals, heal from past wounds and live out your dreams.
Barbara and her husband have been married over 30 years.
barbarawilson.org
drbwilson.com
[email protected]
God, Science and Sex: Hope and Healing for Your Sexual Past
With an estimated 95% of people having sex outside of marriage today, (including Christians), the sexual revolution that promised freedom, fun and pleasure has delivered pain, shame and wounding instead. The result is people whose lives, relationships and marriages are haunted by the past keeping them from all God created them to be. In other words, you've had sex…but now sex has you. By combining scientific research on sexual bonding with God's design for sex, this workshop will offer striking new insights about what sexual bonding is, why it is harmful, and how to move freely into your future.
Brian Hopkins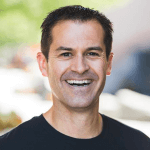 Brian is one of the Lead Pastors at Bayside Folsom. Brian has been pastoring and leading all over the country for almost fifteen years. A California native, Brian was born in Sacramento and grew up in the Northern California area— mostly in Willows. He spent the majority of his life in Montana where he met his wife Danna (a Montana girl who always wanted to live somewhere warm). Brian and Danna have been married for 23 years and have 13 kids. They have 9 daughters and 4 sons, 4 biological kids, 4 adopted from Ethiopia, and 5 adopted from the Democratic Republic of Congo.
What Every Leader Must Do
Leadership doesn't have perks, privilege, or publicity—it is actually far from any of that. Instead, it's…well, you'll have to come to this breakout to find out. See you there to unpack everything you must do to turbocharge your leadership in every setting.  
CJ Alvarado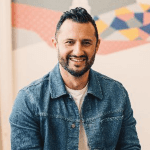 CJ is a brand strategist and creative problem solver. He's been known for his creativity, passion for innovation, and team-building prowess. He was recognized in the Business Journal's 40 under 40 and voted top 10 most promising startups in Northern California by Velocity Ventures. Over the last 15 years, CJ has been helping brands capture the attention of their customers and designing experiences that inspire them to take action.
Win the Room
The "room" represents the spaces and places where decisions are made, strategies are formed, and resources are deployed. Impact is only possible by learning how to get into the right rooms and win them. Hard work, the occasional lucky stroke, may get you a moment on a meeting agenda with key decision-makers, but it's not enough to keep you there–you must win it! And even if you do win it, you are never promised that spot in the room indefinitely. Whether you are a pastor, entrepreneur, employee or just starting your career, you'll learn a set of tools that will help you accelerate your influence wherever you are. 
Dan Biddle | Genesis Apologetics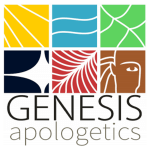 Daniel A. Biddle, Ph.D. is President of Genesis Apologetics, Inc. a 501(c)(3) organization dedicated to training youth pastors, parents, and students about Genesis, Creation, and the Flood. Daniel has authored/edited nine books and several articles on these topics, produced two films on Genesis and apologetics (and is working on a third on Noah's Flood, coming to theaters 2023), produced 100+ training videos on the Genesis Apologetics YouTube channel (with 129,000 subscribers, >12 million views, and content translated into 13 languages). Daniel has given hundreds of presentations to thousands of people on these topics. Daniel's professional background includes undergraduate and graduate work in theology and apologetics, training as a behavioral scientist (Ph.D. Industrial-Organizational Psychology), and 20 years' experience in expert witness consulting/testimony in state/federal cases involving scientific research methods, statistics, and psychometrics. Daniel and his wife Jenny live in Folsom, CA and enjoy their four adult children.
Approaching Apologetics in Today's Culture
Description: Christian Apologetics, or the practice of developing solid answers for what we believe, has changed. Welcome to the next culture shift: the post-truth culture. How can a Christian effectively provide an "answer to everyone who asks you to give the reason for the hope that you have," and do so with "gentleness and respect"        (1 Peter 3:15)? We'll answer this question during the workshop and provide free resources for doing so!
Dan Chrystal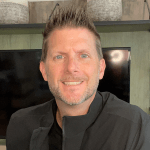 Dan Chrystal, JD, is a husband, father, author, speaker, and master life coach. He has over 30 years in executive leadership and relational coaching, and also served as the Director of Sponsorship and National Church Relations for Bayside Church in Roseville, CA. Dan is passionate about helping others love their neighbors as themselves, and is a dedicated life, career, and couples coach. He holds a JD from Purdue Global University Concord Law school, and an MBA in Executive Leadership from Purdue Global University. Dan's ministry experience spans almost all pastoral positions. He is a committed student of "Relationship" and believes deep, meaningful relationships are God's design for us. He is the author of Lost Art of Relationship and Discussions for Better Relationships. For more, see Dan Chrystal – Book Author – Discussions for Better Relationships | LinkedIn
Pursuing Excellence in Obscurity: Serving With Humility and Obedience
Success is a trap. The near win drives us to continue learning in our field. There is always someone who is better at what we do than us. How can we continue to grow no matter how much we learn? Dan will walk you through cultivating a perspective of mastery that will drive you toward a life of learning from the imperfections.
Ethan Vanse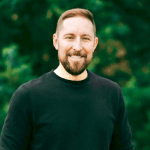 Ethan is one of the Senior Pastors at Church on the Move in Tulsa, Oklahoma; a family of churches on a mission to introduce people to the real Jesus! A lot of people know about Jesus but have never experienced his life-changing grace & truth. COTM exists to change that!
Ethan has been a part of Church on the Move for over 30 years and has led a variety of ministries including kids, students, pastoral, and teaching teams. He comes from a large family and loves making a church feel like a home! He is passionate about including as many people as possible in God's growing family. Ethan is a gifted communicator, teaching in a creative and endearing style that will make you laugh, think, and hopefully, love Jesus more than you did before!
Building Joy, Laughter & Unity
How to bring everyone together when everything is pulling us apart.
Heidi White + Tiffany Loeffler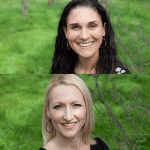 Heidi is the Educator and Church Relations Director at The Alliance, a network of organizations defending the cause of kids and families. She holds Masters in Human Services focused on trauma and crisis counseling and worked for 4 years in the foster care system as an adoptions clerk and later as a group home staff member. She worked for 6 years as Women's Student Life Director at Thrive School with Bayside Church. Heidi is a certified Trust Based Relational Intervention (TBRI) Practitioner and a Court Appointed Special Advocate. She is passionate about equipping families and churches to bring hope and healing to the kids in their care.
Tiffany is the Founder and Executive Director of The Alliance, a network of organizations in Northern California working together to serve at-risk kids and families. She and her husband Matt began advocating for vulnerable kids in 2010 after a mission trip to Haiti and went on to lead over 20 short term mission teams over the next 7 years. Tiffany has been involved in church leadership and the local foster care/adoption community since 2012 and now works with over 50 local churches, agencies and nonprofits in the Greater Sacramento Area. As an adoptive mom with 2 teens from Haiti, Tiffany is well versed in understanding and navigating the world of childhood trauma. She holds a degree in physiology and a doctorate in physical therapy and when Tiffany is not treating patients or doing nonprofit work, she loves animals, reading, and spending time in nature.
Trauma Informed Care For Teens From Hard Places
According to a study by the National Survey of Children's Health, nearly half of all teens in the United States have experienced one or more traumatic events. As a result, those working with youth need to utilize new strategies to provide comprehensive care in ways that build trust, facilitate connection, and allow teens to thrive. This workshop is designed to equip church staff, youth leaders, mentors and family members to engage well and meet the needs of teens that have experienced past trauma.
James Hamilton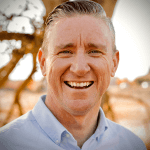 James is the Children's Pastor at Bayside Church, Granite Bay and has been leading in kid's ministry for over 20 years.  Originally from the UK, he has worked as an actor, writer, director, film maker, lecturer and kid's pastor before moving to the US in 2013.  James has trained thousands of children's ministry leaders throughout the UK, Europe, USA, and the Middle East.  He is also the founder of Relive Resources, an award-winning video-based curriculum for schools and churches. James is married to Cally and they have two boys, Elijah aged 11 and Joey, 7.
Irresistible Kid's Ministry
Kids are busy.  Their family calendar is full.  How can church possibly compete with school, sports, clubs, vacations, family events and the rest?  In this breakout you will discover how kid's ministry attendance can become a priority for families and the best hour of a kid's week. The Bayside Kid's staff are ready to share everything we have been learning over the last few years.  From early childhood to preteens, special needs to curriculum, policies to check in, volunteers to vision, we'll cover it all and provide you with practical ideas and tools to help your kid's ministry become irresistible.  
Leslie DeMattia + Robert W. Brockman, Jr.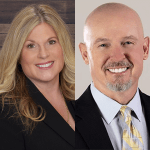 As a seasoned ministry HR professional who is also a retired peace officer with additional experience in all aspects of personnel, operations, and security for government and non-profit business, Leslie uses her unique skill set to further the Kingdom through training leaders who support the infrastructure of their ministry. She is passionate about equipping faith-based organizations with the HR foundation they need so their ministries can thrive. Now the Founder and President of Church HR Network, Leslie and her team work to provide authoritative, specialized human resources guidance and training to churches, camps, schools, and other ministries throughout California and the nation.
Robert W. Brockman, Jr. has extensive experience in representing religious institutions, educational institutions, non-profit, as well as for-profit institutions and senior living facilities in all phases of litigation.  He focuses his practice on the areas of First Amendment issues, employment, elder abuse, and business disputes.  For over thirty years, Mr. Brockman has successfully tried a wide variety of cases in the federal and state courts.
He has lectured extensively on topics including risk management for religious entities, public entity defense, tort claims, employment, and elder abuse issues for insurance groups, risk managers and attorneys. He is also a member of the San Diego County Bar Association.
Sex, Drugs, and Religion: Protecting Your Ministry's Rights in a Chaotic World
Many churches are unknowingly waiving their vital religious protections that allow them to make employment decisions, set operational policies, and much more based on their theology and beliefs. Issues of human sexuality, gender, marijuana, and religious expression are hot topics, and churches are wondering how they are affected. Get authoritative, actionable guidance how to protect what you believe and how your practice your faith.
Mark Godshall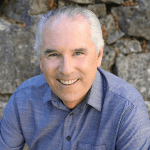 Mark Godshall is the Care Connection Pastor at Bayside Church in Granite Bay, CA, and has been on staff for over 20 years. He leads a team that is responsible for caring for people through ministries like career coaching, chaplains, weddings, memorials and grief care, counseling, financial assistance, support groups, and Celebrate Recovery. He and his wife Linda, a 2nd grade teacher in a local public school, lead a marriage community for couples with young adult children. They have been married for 44 years and are empty nesters having raised four children who are married and thankfully all walking with and serving the Lord. Their 11 grandchildren, ages 2 months – 15, bring great joy to their lives! Mark has been in pastoral ministry for 44 years.
Caring For Your Soul: Slowing Down and Connecting with God
You're tired and have so much to do, but you came to Thrive to get your batteries recharged and to dream again. Consider this your personal invitation from the Lord to connect with Him and care for your soul. Join Mark for an intentional break from the rapid pace of life and ministry. We won't just talk about it, but we will actually give you time in this session to slow down, connect with God and ultimately thrive. The choice is yours!
Matt Brown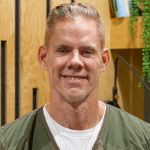 In 1997, Pastor Matt Brown had a dream to plant a church where people could be real with themselves, God, and others. He shared this dream with his boss and left that meeting without a job. Soon after, Matt moved to Riverside with his wife Tammy and their infant daughter with the desire and drive to share Christ with anyone that would listen. That summer, Matt and Tammy met in their living room with eight other people, to begin the process of planting what is now Sandals Church. Nearly ten years after the first living room meeting, the congregation of Sandals Church surpassed 2,000 people, and a few years later, 5000. Today, Sandals Church serves over 26,200 people every weekend, with 8,100 attending in person and 18,100 online each week. 
The Secret to Being a Great Leader
Who you listen to matters, especially in leadership. Join Matt Brown as he shares the secret to leadership that he wishes he would have known when he was starting out.
Robert Wachter | Best Christian Workplace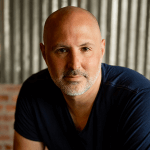 Robert Wachter is an author, speaker, pastor, and faith-based coach. As the global marketing director for Best Christian Workplaces, and the founder and lead pastor of Imagine Church, Robert uses his experience across two different dimensions to help others reach their full potential and make Jesus irresistible to people everywhere.Robert has gained valuable marketing and ministry experience as a bi-vocational professional for over 25 years, offering a unique insight into the parallels between business and faith. He enjoys working with entrepreneurs, leaders, and teams through faith-based coaching.Robert first came to know God's incredible love after living in a foster home and being adopted at the age of three. One night, while thanking God for placing him with a loving family, the Holy Spirit touched Robert in a way that changed his life forever.
Cultivate a Church Culture that Drives Kingdom Impact
Every leader wants their church to make a bigger impact in the world, but many fail to see the connection between culture and Kingdom impact. The most important catalyst to growth is located right inside your church. Leaders can revive evangelism with greater effectiveness with a fully engaged, flourishing workplace culture. Best Christian Workplaces provides the largest and most widely-used employee engagement survey and database in the world.
Scott Conner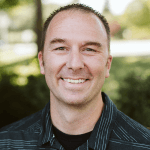 Scott is the Executive Pastor of Bayside Church's largest campus.  He provides leadership to both staff and ministries, as well as oversees the departments that support all Bayside campuses.  He and his wife, Kimberly, have four children and enjoy outdoor activities, especially mountain biking.
Team Culture: It Starts with You
Whether you lead a business, church, department, volunteer team, or a household, the culture you create sets the tone for everything you aim to accomplish.  Learn practical ways to influence, improve, and ultimately change your team's culture in this breakout session.
Scott Johnston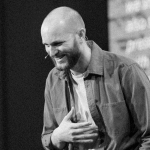 Scott Johnston is one of the Pastors at Bayside Church. He has worked in full time ministry, taught Discipleship at Jessup University, and helped plant and launch Bayside Blue Oaks in 2014 where he is the Next Steps and Teaching Pastor today. Married with 2 amazing kids, Scott has a passion for transformational discipleship, thriving churches, Pickleball and preaching the Word.
Re|Purpose
Life without purpose is pointless. Most leaders are chasing after potential and position, instead of living with purpose. Discover how to make the shift from potential to purpose and why the shift matters. You'll be getting tools, knowledge and resources that will build up your confidence in living the purpose God has called you to.
Thrive College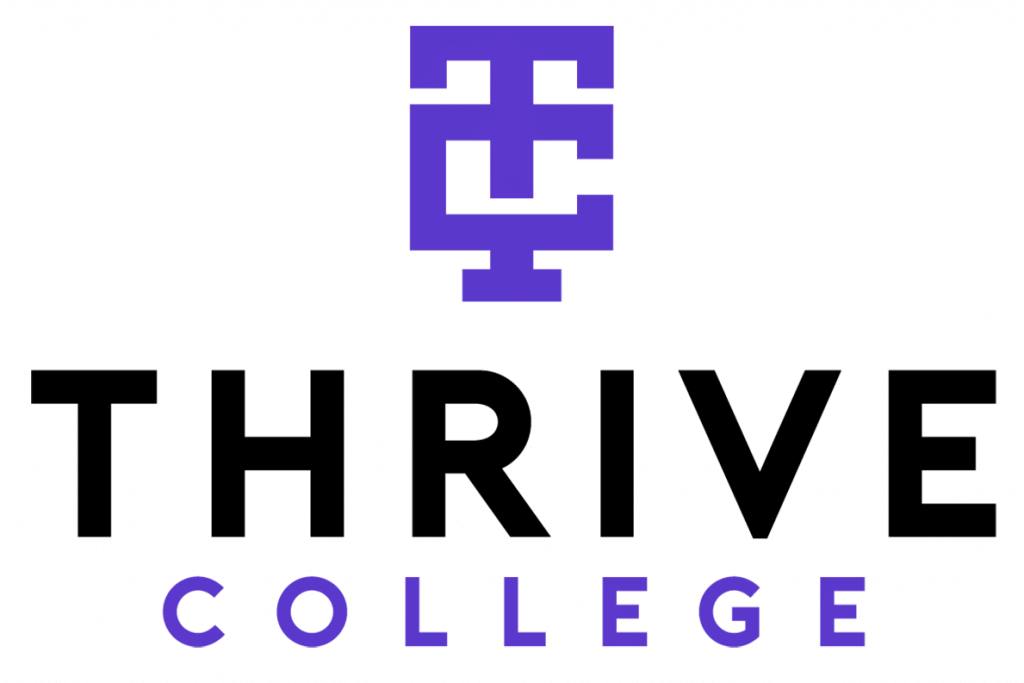 Our mission at Thrive College is to raise the next generation of Christian leaders. Every year, 50+ college students join us for 9 months to gain leadership experience, university education, intentional discipleship and authentic community. Our team breathes discipling the next generation. Our students have taught us more than books every could about who Gen Z is. Based on these encounters, we're passionately hopeful about the future of the Church and hope by the end of our breakout you will be too!
Cheyne Davidson, Ministry Director for Thrive College. Cheyne has been in ministry for over 15 years, mostly as a youth pastor. His ministry passion is discipleship. He has a B.A. in Communication and an M.A. in Biblical and Theological Studies. He and his wife Dena and a have a four-year-old daughter, Rylee, and one-year son, Judah.
Dena Davidson has a Bachelor's degree in Philosophy from the University of Nevada, Reno and a Master's degree in Christian Apologetics from Biola University. Officially, I'm Thrive College's Discipleship Director. Unofficially my office is a place of laughter, crying and the peculiar mess of making disciples.
Leah is the Director of Enrollment at Thrive College and is an adjunct professor in the leadership and liberal studies programs at Los Angeles Pacific University. She is passionate about mobilizing college students to reach their generation for Christ. She lives in Southern California with her husband of 26 years, Nick, and their two adult children. 
Before They Leave: Prepare Your Church to Reach and Keep Gen Z
Gen Z has been branded a truly post-Christian generation. One third of Gen Z believes that you can't know if God is real. Only half believe church going is important and relevant to their lives. This presents a challenge. How do we disciple a generation that believes God is unknowable and church is irrelevant? In this breakout, we'll unpack some key characteristics of Gen Z and proven strategies to reach and keep Gen Z.
Tyler Swaney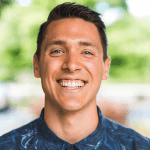 As a Bayside Orange County Campus Pastor, Tyler Swaney gets to influence people of all ages to live loud for Jesus Christ. Originally from Southern California where he and his wife, Allie, first met, he graduated from Azusa Pacific University with a Bachelor's degree in Christian Ministry and Biblical Studies where he also played football. He then went on to get his Master's in Divinity from Fuller Theological Seminary. Tyler loves barbecue sauce with every meal, getting outside, and teaching people what the Bible is challenging them to do, be, and know.
Know Thyself
Though we are all mind, body, soul and spirit, we are rarely equitably acquainted with each. We cannot begin to fix unknown disrepair. Let's explore what exercising each dimension looks like and what that has to do with holiness. Know Thyself, your true self, so that you might better love the Lord your God with all your HEART, SOUL, MIND, & STRENGTH.
Wes Davis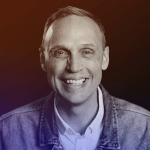 I'm a follower of Jesus. A family man.  A dreamer. A church planting junkie. And a basketball lover. My wife, Kari, and I launched a church 20 years ago in the Greater Seattle area that grew from 14 people in our living room to over 4000 people in 7 locations, 3 additional church plants, and 2000 people baptized (pre-COVID). Along the way our family grew to five kids and two grandchildren! My assignment from Jesus is to develop young leaders and launch churches. Don't we all dream of seeing a Jesus movement in our communities in our lifetime. Can you see it?
The Stuff Nobody Tells You To Grow Your Leadership
How to get more work done in less time.
How to lead more teams and bigger leaders.
How to equip others to win.
How to develop the people around you to achieve their dreams.
Wesley Towne + Jason Caine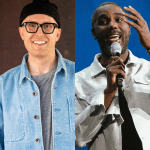 Wesley is a pastor and the founder of Better Days, a nonprofit seeking to equip churches by bringing hope, awareness and education to the human experience of mental health + suffering. For more information visit www.betterdaysfmly.co.
After feeling the call to ministry in his home town, Atlanta, Georgia, Jason embraced the lifelong call to ministry at 20 years old. He and his wife, Stephanie, have been married for nine years and are parents to twins, Joelle and Jason. He has vision for the future and isn't afraid to challenge the status quo to make things better and has a vision to see the Church on Earth reflect the unity and diversity that will be in heaven. Jason is passionate about embracing technology and seeing the church adapt and improve its reach on people.
Burnout: How to Become a Healthy Leader
Have you ever experienced burnout as a leader? Have you wondered how to be a healthy leader for the long haul? Join Wesley Towne and Jason Caine about how to prevent burnout and become a healthy leader.
Benjamin Windle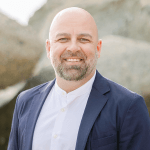 Benjamin Windle is an Author, Pastor, and Millennial/Gen Z Specialist. He has been a local church Pastor for over 20 years, including as a Founding and Senior Pastor. His work has been featured by the Barna Group, YouVersion, RightNow Media, and more. He has a Bachelor of Theology, an MBA from Deakin University, and Executive Education at Stanford University and the MIT Sloan School of Management. His new major release book, Good Catastrophe: The Tide-Turning Power of Hope, provides new generations a blueprint on how to unlock the force of hope in life's hardest fights. Benjamin is married to his high school sweetheart, Cindi, and they have three sons.
A New 'Hope Narrative' for New Generation
57% of teen girls feel persistently, sad or hopeless according to the CDC. How can Pastors and leaders provide a new framework of hope to equip Gen Z to live through uncertainty, anxiety, and upheaval.
Caleb Kaltenbah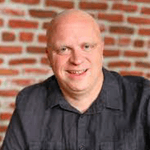 Caleb Kaltenbach is Research Pastor at Shepherd Church in Los Angeles and founder of The Messy Grace Group where he helps churches love and foster community with LGBTQ individuals without sacrificing theological convictions. He's the author of Messy Truth, God of Tomorrow, and Messy Grace (where he discusses being raised in the LGBTQ community, following Jesus, and how loving others doesn't require shifting beliefs).
Besides speaking, writing, and consulting, Caleb has been guest with or featured in The New York Times, Fox and Friends, The Glenn Beck Show, The Eric Metaxas Show, Christianity Today, Focus on the Family, Family Life Today, Carey Nieuwhof Leadership Podcast, Church Leaders Podcast, The 700 Club, unSeminary Podcast, Moody radio shows, Q Ideas Podcast, Dallas Seminary Table Podcast, and more. 
 A graduate of Ozark Christian College and Talbot School of Theology (Biola University), he received his doctorate from Dallas Theological Seminary. In addition to having served as a lead pastor and associate pastor, Caleb has served on the boards of ministries and colleges. He and his family live in Southern California.
How to Talk to Your Kids & Students About Gender, Sexuality, and Identity
Why is our society seemingly obsessed with gender identity? Why are younger generations getting swept up in trans activism? How do you talk to your kids, grandchildren, and friends about gender and sexuality with grace and truth without being creepy? We'll talk about all of these questions and more in this very important seminar.
Christy & Joey Speers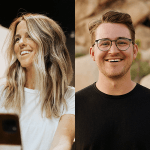 Joey and Christy Speers believe that what you communicate determines the future of your organization. As brand and business strategist, they aim to bring modern and tactical business strategies to the ministry world: helping churches spread their message in a clear and effective way. Joey and Christy live in Northern California with their dog Max.
How To Create a Better Tagline + 5 Places It Must Be Used In 2023
Your Tagline either works for your organization – or against it. Learn how to build a stronger community, increase your organization's budget and cultivate a healthier internal culture with this brand tool in this interactive breakout.
Curt Harlow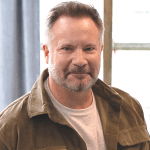 Curt Harlow is one of the Senior Pastors of Bayside Church in the Sacramento area. Curt has been at Bayside since 2011. Before coming to Bayside he spent almost three decades working with teens and 20 somethings as a missionary to the secular university campus. Curt communicates in a hilarious style that will make you laugh hard and then think even harder. Most of all, he will challenge you to find grace inspired ways to apply truth in everyday life. He has been married to Kelly for 34 years and they have four adult children.
Foolproof: The five mistakes almost everyone is making right now and how to course correct
Admit it, In these times of rapid technological and cultural change we all get stressed. One of the byproducts of stress is reduced critical thinking, which means, you and I making more mistakes. Worse yet, we are often blind to the mistakes we (or our loved ones) are making. Learn the most common stress induced mistake and the proven strategies for healthy course correction.
Dena Davidson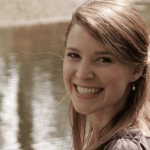 I have a Bachelor's degree in Philosophy from the University of Nevada, Reno and a Master's degree in Christian Apologetics from Biola University. I'm married to my favorite person, Cheyne and we have two amazing kiddos. Officially, I'm Thrive College's Discipleship Director. Unofficially my office is a place of laughter, crying and the peculiar mess of making disciples.
How Do You Share Your Faith in a Hostile Culture?
Increasingly, our culture thinks faith is irrelevant and dangerous. The Christian faith is based on a book many people consider false and offensive. How do you hold tight to the truths of Scripture without being labeled a bigot? How do you stand firm when people assume you're intolerant? Is there a way to communicate your beliefs while being full of grace and truth? This talk will address how Christians can have great conversations with people about our faith.
Eric Loftholm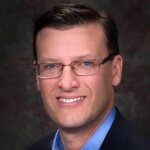 Eric Lofholm has taught his proven sales systems to thousands of professionals around the world. He is President and CEO of Eric Lofholm International, Inc., an organization he founded to professionally train people on the art and science of selling.
Eric began his career as a sales failure. At his first sales job, he was put on quota probation after failing to meet the minimum quota two months in a row. It was at this point that Eric met his sales mentor. After being professionally trained, Eric achieved his quota and eventually become the top producer at that company. Eric went on to become the top producer at 2 more companies prior to starting Eric Lofholm International.
The Mastery of Sales
During this breakout session you will learn ideas on how to generate more leads, set more appointments and close more sales.  Eric Lofholm has been teaching sales to audiences all over the world for over 20 years.  This will be his second time speaking at Thrive.  Eric has written several books on sales and success including The System which is available on Audible and Amazon.
Dr. Gil Stieglitz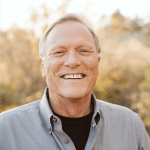 Dr. Gil Stieglitz is a prolific author, engaging speaker, change-directing catalyst, encouraging pastor, dynamic professor, insightful counselor, and relentless leadership coach. He now serves as Pastor to Staff at Bayside Church, a dynamic multi-site church on the north side of Sacramento, CA and as president of Principles to Live By, a parachurch organization committed to causing as many people as possible to live by God's amazing principles. He and his wife Dana enjoy a ridiculously delightful life in Northern California. 
The 3 Zones of Spiritual Warfare
This seminar is for people who want to understand the basic map of Spiritual Warfare and how to win.  Most Christians need to become better equipped to handle the tests and temptations from the Devil.  It is important that we know if we are receiving attacks from zone 1, zone 2 or zone 3.   The Bible tells us that there are three specific reasons for the level of Spiritual Warfare that we are facing.  Join us in learning how to understand, protect and solve many of the attacks we are facing.
Greg Mansur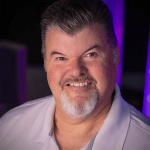 Pastor Greg was born and raised in Chicago (he remains a rabid Cubs fan!), but has called Northern California home for 20 years.  He has been in full-time ministry for 28 years, and has served as a senior pastor, associate pastor, and children's pastor.  He planted Adventure Church of Yuba City in 2012, and currently serves as its Lead Pastor.  Adventure has grown from 20 to 2,000 in those 11 years, and the church has also been blessed with great health and a great team.  He was named the national EFCA Church Planter of the Year in 2013.  Greg is married to his college sweetheart, Tracy (celebrating 30 years), and they have 3 children and 2 grandchildren.  He has a passionate love for the church and for the lost, and his life verse is Matthew 6:33.
Make Church Great Again
Pastor Greg will share some "growth nuggets" from his 11-year church planting adventure.  Be inspired and encouraged in your desire to see God use your church to impact your community for the Gospel.
Jason Young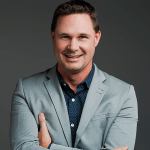 Jason Young is a best-selling author, coach, and consultant to respected organizations, including North Point Ministries, Life.Church, FedEx Ground, Delta Airlines, Chick-fil-A, Gorilla Glue, and many others. He brings his doctoral research and 25 years of practical experience in leadership, building teams, and getting more guests to return to church. He wants to guide you to make sense of who you are and what you already have, find ways to gain momentum, and feel what it means to thrive. His newest book, Don't Burn Out, Burn Bright: How to Thrive in Ministry for the Long Haul, comes out on July 27. He hopes to help leaders prevent exhaustion and burnout to ensure greater joy in their work and life. Read more at drjasonyoung.com.
Don't Burn Out, Burn Bright 
High-capacity leadership doesn't have to lead to burnout or discouragement. It is possible to experience joy and energy as a leader, and this session will give you the tools to get there.
Jeanne Rodriguez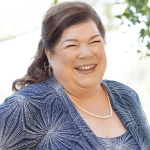 Jeanne Rodriguez has served for over twenty-five years in women's ministry, including speaking at women's events and serving as the former women's director at Bayside Church in Lincoln, California. With a master of arts in pastoral care to women from Western Seminary, Jeanne has a passion for helping women know Jesus and experience His love. She is currently the CEO of the Crystal Rodriguez Memorial Scholarship Fund was founded by her son after the death of his wife. 
​ She and her husband, Rubén live in Citrus Heights, California. They are grateful for the blessings of their two sons, Kevin and Victor; daughters-in-law, Katie and Bailey; and grandson, Quinn.
When Hope Met Hopelessness
Have you experienced grief or loss? Have you walked alongside someone who has needed support and didn't know what to say or do? Have you questioned, where is God when my world implodes? Or how could God let tragedy happen? What can you count on when you feel you can't count on anything? And does life ever return to normal?
We will explore these questions and more because It is impossible to move to hope without moving through the neighborhood of brokenness.
Jim Sheppard | Generis

Jim Sheppard is CEO & Principal of Generis, a consulting firm passionate about helping churches inspire and cultivate generosity.
After college, Jim passed the CPA exam and pursued a career as a financial executive. Though he grew up in the church, Jim was not a believer until he was 28. That part of his life intersected with his business life in 1991 when he thought he might be to pastorate, but after an intense spiritual period in his life, Jim realized that was not where God was calling him. Seven months later through a corporate buyout and a series of providentially inspired events, Jim moved from the corporate world to giving development for churches and ministry organizations.
Jim is a student of generosity and is passionate about spreading it throughout the Church. For the last 30+ years, he has devoted his life to coaching pastors especially in navigating the resource limitations that restrict their ministry potential. Jim understands the financial challenges that churches face today; annual giving, debt, capital projects, and planned giving. He is a positive force in bridging these needs with the power of spiritually motivated stewardship. Cumulatively, Jim has partnered with his clients to raise over $2 billion for local church ministry. Jim is a frequent writer and speaker on generosity and ministry funding. He is co-author of Contagious Generosity: Creating A Culture Of Giving In Your Church.
Money Talks: Tackling the Church's Neglected Area
Historically the American Church has neglected a key element when it comes to unlocking generous givers: Discipleship. Jim Sheppard, CEO & Principal of Generis—a consulting firm passionate about helping churches cultivate generosity— provides valuable insights gained from his 30 years of experience. This session outlines the most critical aspects to a healthy culture of giving. The results may surprise you.
Jonathan & Lindsey Hansen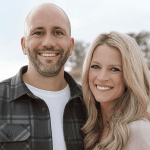 Jonathan and Lindsey Hansen have been leading Hills Church near Sacramento, CA since 2017. They have a passion to help people discover hope, purpose, grace, and truth through life-changing encounters with Jesus Christ. Jonathan serves as the Lead Pastor and Lindsey serves as the Pastor of Women's ministry as well as one of the teaching pastors at Hills Church. 
The Art of Transitional Leadership
Helping your church move forward into a new season while navigating the complexities of leading a board, staff, and congregation.
Josh Griffin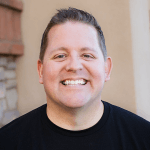 Josh Griffin (@joshuagriffin) is one of the leading voices in youth ministry with 25+ years of experience in the trenches and is currently the junior high pastor at Mariners Church in Irvine, CA. He served for 13 years at Saddleback Church as the High School Pastor under the leadership of Rick Warren. He's also the co-founder of DownloadYouthMinistry.com and hosts an almost-400-episode youth ministry podcast with Doug Fields. He's created more than 50 youth ministry resources and authored several books. Josh and his wife Angela have 4 teenagers of their own.
Relational Ministry 101
Learn how to become a relational giant as a volunteer in your youth ministry. Learn great "go to" questions to spark awesome conversations, figure out how to create a welcoming environment, and master how to build a bridge for future relationship beyond high school.
Ken Christie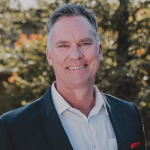 Ken has provided financial legacy building, education, and services to a vast array of individuals and businesses, since 1991. His focus is to assist families with risk management, asset strategy, retirement planning, and wealth transfers. He implements simple, result-driven strategies by exploring and analyzing each client's unique situation.
Ken earned his Bachelor of Science in Finance at California State University, Chico. He holds his Series 6, 7, 24, 63 registrations through LPL Financial and the Series 66 with LPL Financial and Spectrum Wealth Advisory Group, LLC.  He earned the Charter Financial Consultant® (ChFC®) designation from The American College. Ken serves as Vice Chair on the Bayside Church Board of Directors. Ken and his wife, Gail, have been happily married for over 25 years and together have two amazing children, Konner and Kennedy. He enjoys spending his spare time exercising, golfing and vacationing in Tahoe.
5 Things Every Financial Plan Should Have
Join us for a thought-provoking presentation titled "5 Things Every Financial Plan Should Have." In this session, we'll explore the essential components of a successful financial plan, including estate planning, insurance planning, retirement planning, budgeting, and investing. Ken will guide you through best practices and common pitfalls to avoid in each of these areas. By the end of this session, you'll have the knowledge and tools you need to build a solid financial plan, reduce stress, and maximize your financial potential. Don't miss out on this valuable opportunity!
Lisa Thompson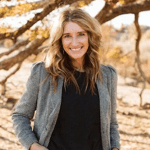 Lisa Thompson has been a Christ follower since she was 6 years old. She and her family moved to Folsom 22 years ago where she ministered to women in all faith places through neighborhood Bible studies, women incarcerated at Folsom Prison, and women in recovery at Powerhouse Ministries. Her heart and calling has been to see lives transformed by the truth of God's Word through discipleship and service. Several years ago, she took a position at Bayside Church, as the Women's pastor. She feels blessed to serve both in and out of the church, bringing her love for God's Word and the Gospel message into her community and church. She is an author, speaks at women's events and retreats and is passionate about equipping leaders to go into the world and share the Good News of Jesus Christ with the disconnected and hopeless. You can find Lisa hanging out any given day at the local coffee shops meeting with people encouraging them to find their purpose and place in God's Kingdom work. Lisa has been married to her husband Robb since 1992, they have four children, and call Folsom, California their home.
Mission Possible!
How are churches training and preparing Christians to engage culture, difficult conversations and community brokenness in a way that invites opportunities for people to know the hope of Jesus Christ. This mission is possible! This workshop will provide transformative strategies that any church or ministry can use to grow, build and disciple people of all ages and stages to be community influencers through the practical ways they live their faith out and care for people in their spheres of influence.
"But you will receive power when the Holy Spirit has come upon you, and you will be my witnesses in Jerusalem and in all Judea and Samaria, and to the end of the earth." Acts 1:8
Michael Metcalf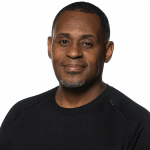 Michael Metcalf | Senior Director of People, Performance & Culture
Michael has been at Bayside for the past three years, serving as both Senior Campus Pastor at Bayside Adventure and Senior Director of Bayside People, Performance, and Culture. Clearly not intimidated by long job titles, he is no stranger to the executive level at large organizations; his background is vast and varied in both business and multi-site churches. His signature leadership style is transparency and authenticity, and the unrelenting call on his life is to leadership development—empowering others to "do what only they can do." Michael is fiercely committed to his family (wife Michelle and two sons, Charles and Chandler), and they are all following the call of full-time ministry. What you may not know but will quickly learn is that Michael is obsessed with his grandkids: Arlo Phoenix, Luna Rose, Jade October, and Blue Sunday.
How to Lead in 2023
If there's anything emerging from a global pandemic has taught us, it's that you really can't be adequately prepared for anything. So, what can you do, as a leader, to lead your teams through uncertainty and ambiguity?
Michael has led at the executive level in both the marketplace and at some of the largest churches in the United States. He's found that the key to leading your team lies more in their resilience and self-awareness than in any skills you may try and give them. In this seminar, he will provide practical tips to enhance your leadership at any level.
Morgan May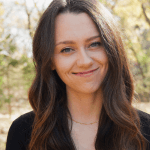 Morgan met Jesus as a Freshman in High School and knowing Him has saved her soul & her life. She is a Texas-native, California-transplant. She feels the immense privilege of getting to serve in the local church as a career. She currently works at Bayside Church in the Sacramento area. Before working at Bayside, she worked as a Women's Pastor in the North Austin area. Her heart's burden is to see God's Church built up with empowered people who know God through a deep understanding of their Bible.
Battling Anxiety
Anxiety, depression, doubt, fear, insecurity or any other kind of mental battle, this breakout is for you. Come be equipped with tools and inspiration to fight your mental battle with the peace and provision of God.
Shelby Ryburn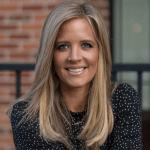 Shelby is the co-founder of the MORE Real Estate Group, an Operating Partner of a real estate franchise in the Carolinas, co-owner of a training company and a Certified Business Coach. She previously served in a multitude of leadership roles including Development Officer of a Fortune 100 Company and Regional Area Director charged with the oversight of the growth and productivity of 36 franchises. God had a plan for Shelby to spend her days learning how to succeed with people and knows she has been called to live a life pouring into people and businesses helping them unleash the best version of themselves. Shelby is married to Matt and is a mom (her favorite title) to two kids, Bennick, 9 and Riley, 6. 
Characteristics of Happy, High Performing Teams (And How to Build One)
It's one thing to succeed on your own, it's another thing altogether to succeed with and through people. There is no better way to grow or scale a business than to inhabit the traits required to win with others. Some businesses suffer in selecting talent, others struggle to keep talent. Both are required to break through your current ceiling. Join me as we dive into the key characteristics of happy, high performing teams and learn how to maximize the culture, productivity, profitability and trajectory of your organization by zeroing in on the development of your greatest asset….your people.
Stephen Brewster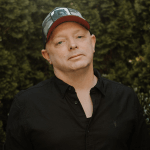 Stephen is a strategist who loves to help churches overcome being overwhelmed. His unique path has allowed him to lead as an Executive/Creative Pastor at several local churches as well as an Executive Leader in the music business. Today he helps churches create and release original music. Additionally, Stephen coaches Pastors, Executive leaders, and Creatives.
Stephen lives with his amazing wife, Jackie, and four awesome kids in Franklin, TN  just outside of Nashville where he hosts a podcast that interviews worship leaders. 
Four Postures of Leadership: The Building Blocks to Make You a Rockstar Leader 
If you want to be a rockstar employee it happens intentionally not accidentally. Join us as we talk about the four postures of leadership and what it takes for you to become the leader you wish was leading you. 
Thrive Worship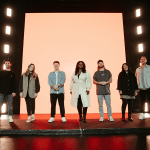 More than a church worship team, Thrive Worship is a collection of people from diverse backgrounds all pointing in the same hope-filled direction. With a singular goal of instilling a passionate pursuit of a future hope, Thrive Worship's songs are a timely reminder that in the midst of the struggle, Jesus is there, leading the way out.
Thrive Worship Intensive: Unleashing Your Creative Potential
This workshop is designed for worship leaders, musicians, production personnel, or anyone creative who desires to grow in their understanding and practice of leading worship, leading teams, putting on a service, or just loves worship! Our goal is to equip you with the knowledge, skills, and heart posture you need to lead worship with excellence and authenticity. We believe that worship is a powerful tool for encountering God and bringing transformation to individuals, churches, and communities.
Tim Timberlake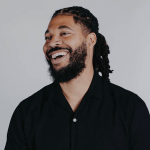 Tim Timberlake is the Senior Pastor of Celebration Church in Jacksonville, Florida and Creedmoor, North Carolina. He is a gifted communicator and teacher who can communicate with people from all walks of life. His sense of humor, combined with his in – depth Bible teaching, gives the listener and reader the tools to transform their lives from the inside out. Tim is a graduate of the Pistis School of Ministry in Detroit, Michigan. He takes pleasure in the small things and is an avid sports fan and a popular thought leader. Most importantly, he is a son of God, loving husband to his wife Jennifer, and the proud father of their son Maxwell Ace Timberlake.
The Art of Overcoming
The Art of Overcoming explores how we deal with loss, grief, and hurt, and challenges readers to keep what looks like endings from discouraging or derailing us. The pain we experience is real—but there's a difference between acknowledging it and giving into it.