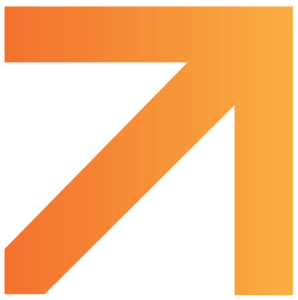 privacy & terms
Privacy Policy
Last Updated: November 12, 2019
Thrive knows that you care how information about you is used and shared, and we appreciate your trust that we will do so carefully and sensibly. This notice describes our privacy policy. By using Thrive's services, you are accepting the practices described in this Privacy Notice.
In general, Thrive collects and uses information from all of our services to provide, maintain, protect and improve them, to develop new ones, and to protect Thrive and our users.
What Personal Information Does Thrive Gather?
Information You Give Us: Information you provide is used to facilitate administration and support of our products and your purchases. Your information is not provided to third-parties for purposes of profit. We may, however, engage a third-party to assist in site or app administration in the normal course of Thrive business. They have access to the data to perform their functions, but may not use the data for other purposes.
Protection of Thrive and Others.
We release account and other personal information when we believe release is appropriate to comply with the law; or protect the rights, property, or safety of Thrive, our users, or others.
With Your Consent.
Other than as set out above, you will receive notice when information about you might go to third parties, and you will have an opportunity to choose not to share the information.
Automatic Information.
Automatic information is collected for purposes of site and app administration and learning more about our customers' interactions with our sites and apps so that we can continue to improve our products and your experience. We may also collect technical information to help us identify your device for fraud prevention and diagnostic purposes. This information will not be sold.
Information You Can Access.
Examples of information you can access easily include personally identifiable information (including name, e-mail, password, etc).
Information you share.
Many of our services let you share information with others through third-party applications such as Facebook, Twitter and YouTube. When you share information publicly, it may be indexable by search engines and may be used by those third-party applications subject to their own privacy policies and terms of use. As you may choose to use third-party applications we make available through Thrive's products and services, please make sure you read their individual privacy policies and terms of use so you can make sure you understand and accept how your information is being collected and used by them.
Changes.
Our privacy policy may change from time to time. We will post any privacy policy changes on this page and, if the changes are significant, we will provide a more prominent notice (including, for certain services, email notification of privacy policy changes).
---
Terms of Use
Last Updated: November 12, 2019
This is an agreement ("Agreement") between you and Thrive. Please read these Thrive Terms of Use and the Thrive Privacy Policy posted on the thriveconference.org website on or through your Supported Device, before using any of these or other of Thrive's services or products. By using Thrive's products and services, you agree to be bound by the terms of this Agreement. If you do not accept the terms of this Agreement, then you may not use Thrive's products and services.
Recitals and Definitions For The Purposes Of This Agreement:
"Digital Content" means digitized electronic content contained within the Thrive.
"Thrive" means software provided through Thrive's web application, that permits the user to establish an account and produce a page that can be published on and through the Thrive.
"Supported Device" means a mobile, computer or other supported electronic device on which we make the Thrive available for use, and that you are authorized to operate the Thrive application.
Connectivity.
Thrive uses the internet and browser applications to allow you to set up an account and use the product. Your access to the internet and use of browser applications is subject to your selection and use of devices and software that support the internet and browser applications, and if applicable payment of fees for access to the internet. Thrive is not responsible for the unavailability of the internet or browser applications, or any corresponding loss of service.
Software.
Use of Thrive. You may use the Thrive through use of supported browser applications which include Firefox, Chrome and Safari.
General.
Received and Used.
Please review the Privacy Policy for these terms of use.
Changes to Services.
We may modify Thrive, in whole or in part, at any time. If such changes may significantly impact what you are already using on your Thrive account and/or have purchased or paid for, we will notify you via email and/or another form of displaying information in the Thrive accordingly.
Termination.
Your rights under this Agreement will automatically terminate if you fail to comply with any term of this Agreement. In case of such termination, Thrive may immediately revoke your access without refund of any fees. Thrive's failure to insist upon or enforce your strict compliance with this Agreement will not constitute a waiver of any of its rights.
Governing Language.
If this Agreement is translated into a language other than English, the English version will govern and prevail to the extent that there is any conflict or discrepancy.
Disputes/Binding Arbitration.
Any dispute or claim arising from or relating to this Agreement, Thrive, or other related services provided by Thrive, is subject to the binding arbitration, governing law, disclaimer of warranties and limitation of liability. You agree to these terms by entering into this Agreement in using Thrive or other related Thrive services.
Contact Information.
For help with Thrive, questions concerning this Agreement, or resolving other related issues, please contact Customer Service by e-mail: [email protected]
Intellectual Property.
Thrive is the intellectual property of Thriving Churches International, and may be covered by one or more copyrights, patents or trademarks owned or controlled by Thrive. All other brands, product names, company names, trademarks, and service marks used in Thrive are the properties of their respective owners and are covered by those owners' respective legal rights.
---
Questions and Support
If you have questions about our privacy policy or terms of use, or need help with any of its provisions, please contact us by email [email protected]