thrive business leaders summit
breakouts
January 28, 2021  |  3:00-4:00 pm (PST)
thrive business leaders summit
breakouts
January 28, 2021  |  3:00-4:00 pm (PST)
Check out our incredible Breakout options for Thrive Business Leaders Summit 2021. Click on a title to see description and speaker bio.
Each Breakout will be hosted on Zoom on Thursday, January 28, from 3:00 pm – 4:00 pm PST – the links to each Breakout Zoom Call can be found on the Thrive Business Leaders Summit livestream page and only accessed if you are registered for Thrive Business Leaders Summit.
Business Goals: IMPLEMENT WHAT YOU HEAR TODAY – WITH COACHING! // Jud Boies
Research shows that you will forget 90% of what you hear today from these great presenters. Don't waste the great ideas you learned today. Attend the Business Goals Breakout. We will show you how to take the best ideas and best practices you hear today and provide you a framework to implement them over a six-week period and it includes a call with a professional business coach each week. Business Goals will show you how to take advanced leadership principles and best practices and implement them using its simple yet powerful 3-step program. Developed and taught for over 20 years, this program is now available only as a ministry through churches and at today's Thrive Business Leader's Summit. You've undoubtedly heard some great ideas today that could help your business in 2021 – let us show you how to put them into practice in a way that gets your customers, vendors, employees and even your family helping you reach the vision and goals you have for your company. You won't want to leave today's conference without hearing how to implement the great ideas you've heard today. Make the Business Goals workshop your last stop…you'll be glad you did.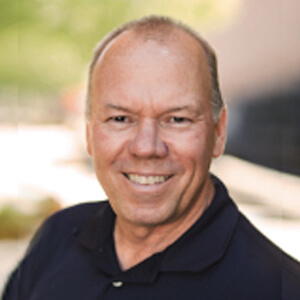 Jud Boies
Jud Boies created the Business Goals program over 25 years ago. The program has been taught to hundreds of companies and is described in his book, The Right Side of the Equation. Jud has over 25 years of experience in executive leadership and has been the Executive Pastor of Operations at Bayside Church for the past 9 years and is now guiding the Church Goals and Business Goals programs full-time with churches and businesses around the country and abroad.
Incorporating Generosity Into Your Business // Andrew McCourt
With an exciting panel of business leaders, we will discuss God's plan for every business to thrive through the world of generosity.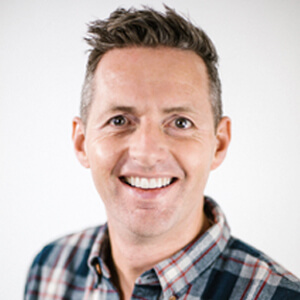 Andrew McCourt
Andrew is one of the Senior Pastors at Bayside Church. He is married to Isabelle and together they have four children. Originally from Northern Ireland, he has been in active ministry for over 20 years and travels extensively sharing the Christian message in a creative, humorous, and challenging style. He is committed first and foremost to building local churches and raising up multigenerational leaders. As the father of four children, life is never dull, however he still finds the time to enjoy running, mountains, and French food!
Pandemic-Proof Your Finances // Brad Barron
In this breakout you will learn about the free Money Coaching services that are now available to you and your employees. Not sure what Money Coaching is, no problem. Join this session with the Founder and CEO of My Secure Advantage (MSA) and learn what it means to work with a Money Coach and why it has become one of the most sought after benefit programs for the employees of companies like Procter & Gamble, T-Mobile, Cisco Systems and others.
We'll unpack the ways that MSA's staff of independent and unbiased financial professionals with 20+ years of experience are helping people with all levels of financial questions or concerns gain greater confidence in their personal financial lives.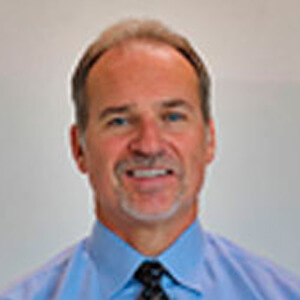 Brad Barron
Brad Barron became involved in the health insurance and reinsurance industries in 1983 and was active in the procurement of reinsurance treaties and insurance carrier capacity for third-party distributors, as well as the development and distribution of specialty insurance products. In 1986, in addition to his insurance-related duties, he founded CLC as a manufacturer of various types of legal and financial benefit programs. By 1992, the building and managing of CLC became his sole business focus.

Legal Rights of Businesses // Brad Dacus, Esq.
Brad Dacus will discuss cases involving businesses being shut down and rights of businesses to operate during COVID-19 lockdowns.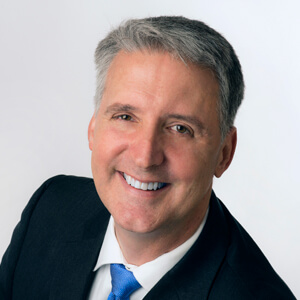 Brad Dacus
Brad Dacus served as Legislative Assistant to U.S. Senator Phil Gramm, and went on to receive his Juris Doctor from the University of Texas, School of Law. Brad coordinated religious freedom and parental rights cases throughout the Western States for five years prior to founding Pacific Justice Institute in 1997. PJI has a network with hundreds of volunteer affiliate attorneys and handles more cases on the West Coast than any other organization of its kind.
Pastors and People that Care: How to Support Business Leaders // Dave Bixby
Join Dave Bixby as he leads this interactive session discussing how pastors can come along side small business leaders in their congregation as they navigate the choppy waters of the pandemic.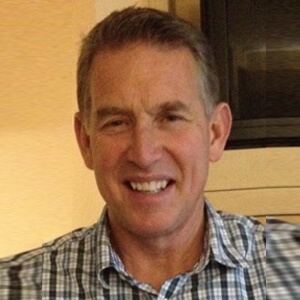 Dave Bixby
David Bixby, Ed.D. has served in a senior leadership role at Azusa Pacific University for the last 28 years, most recently as Executive Vice President. The areas under his span of care included student life, athletics, development, alumni relations, enrollment, marketing and branding, and was the liaison to the board of trustees.
David departed Azuza Pacific in July 2020 to assume the role of Executive Director of Thriving Churches International (TCI) in August 2020. There are three major areas of focus related to Thriving Churches International: growing the next generation of leadership, multiplying churches, and strengthening churches' pastors and leaders. Dave has served on several boards throughout his career including Mission Aviation Fellowship, Living Room Ministries, Men of Galilee, HomeWord, and Mt Baldy Young Life committee. He has also served as an elder at Cornerstone Community Church in Glendora and Baseline Community Church in Claremont, California.
He and his wife Renée have been married 41 years and are mostly empty nesters having raised four children, three of whom are married. They have 13 grandchildren ages 1-13 years with another due to arrive late August.
Caring For and Retaining Employees // Dr. David Zovak
Built upon the Gallup organization's research on employee engagement, this breakout session will provide a quick overview of the 12 questions that unlock employee thriving. We will also discuss creative approaches to providing holistic care for employees so they can not only survive, but thrive! And, research shows that "thriving employees" stick around in productive ways.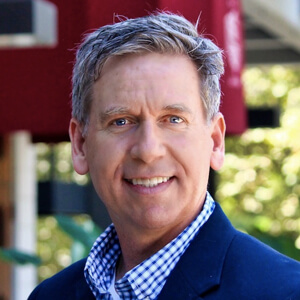 Dr. David Zovak
Dave is passionate about maximizing the potential in individuals, teams, and organizations. Dave has successfully launched two coaching and consulting businesses and understands the wide range of concerns leaders must navigate to see their dreams realized. Most recently, Dave has served as the Director of Strengths Based Leadership and Education at Azusa Pacific University, and brings an extensive toolkit for identifying what's "right" with people and leveraging talent for high performance and outcomes. Dave holds a B.A. in Cognitive Psychology from Stanford University as well as a MDiv and DMin from Fuller Theological Seminary. He is also a Gallup Certified Strengths Coach.

High Level Performance through a Remote Workforce - The Key to Execution // John Volinsky
Companies that encourage and support remote work often report higher levels of employee retention and engagement, reduced turnover, higher employee satisfaction, increased productivity and autonomy, and many more benefits. However, many haven't experienced that this year during stay-at-home orders with COVID 19. This breakout will give you 5 proven steps, developed at the world's largest Christian humanitarian organization, that will help you maximize your remote workforce and help you better accomplish your goals.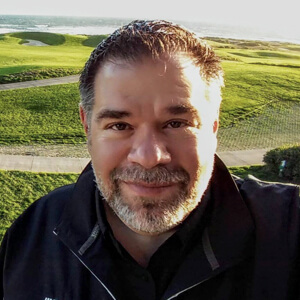 John Volinsky
John Volinsky is one of the pastors at Bayside Church, which was recently named the fastest growing church in the US. He is the co-founder of Thrive and works on the global team serving the eight campuses. He has a heart for the poor and under resourced and served as the National Director of World Vision, the world's largest humanitarian organization, where his team doubled their income in his first two years. He and his wife Laura have been married for 36 years and have four boys. They enjoy spending their free time on the water, especially sailing.

Leading Through Anxiety // Lance Hahn
Whether you have suffered your whole life with an Anxiety disorder or recent events have stirred up worry, stress or panic attacks, this breakout is for you! How do we lead others when we are trying to keep ourselves together? Lance Hahn will share wisdom and tools he's used leading at the highest levels while having chronic Panic Disorder.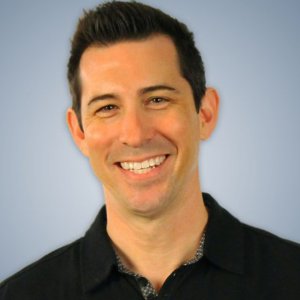 Lance Hahn
Lance Hahn has been leading in some capacity most of his life. He became the Senior Pastor of Bridgeway Christian Church in 1997 as a young man and continues to lead that organization today. He has two podcasts and two radio programs. He has authored two books, "How to Live with Fear: Mastering the Art of Freaking Out" and "The Master's Mind: The Art of Reshaping Your Thoughts". He has been an adjunct professor, conference speaker, leadership trainer and regional influencer. He is currently finishing his doctorate. He is married with two daughters and living in Northern, CA.
Teaching Your Team to Build Momentum // Michael Metcalf
What every leader needs to know about leading momentum.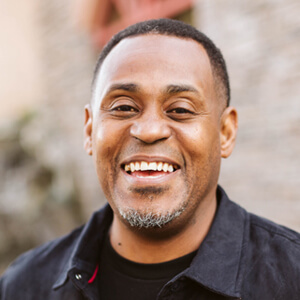 Michael Metcalf
As Pastor at Bayside Adventure, Michael is an outstanding leader with a passion for the church. He comes with an experienced business background in leading large organizations and Multi-Site churches at an executive level.  Michael and his wife Michelle find great purpose in leading the church in a relatable way through transparency and authenticity.  His inspiring style connects with the humanity of those who make up the church whilst simultaneously bringing unrelenting vision of the sacrifice that allows us to live out and reflect the empowering grace of God. Michael and Michelle have been married for 25 years and have two sons Charles and Chandler Metcalf. Charles married to Abby, has two children Arlo Phoenix, as well daughter Luna, and is a Pastor at Transformation Church in Tulsa OK.
The 100% Rule // Greg Atkinson
Because there's no such thing as 110%. In this workshop by author, speaker, and entrepreneur Greg Atkinson, you will learn 4 Steps to Becoming Fully Alive, Fully Present, and Fully Responsible.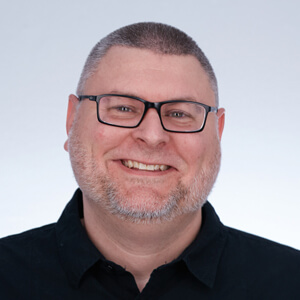 Greg Atkinson
Greg Atkinson is the Founder of Worship Impressions and the First Impressions Conference and Co-Founder of the Social Media Church Conference. Greg is an entrepreneur, bestselling author, speaker, leadership coach, consultant, and member of the Forbes Coaching Council. Greg has worked with churches of all stages and sizes, including some of the largest and fastest-growing churches in the country, as well as with businesses, non-profits, and organizations such as Josh McDowell Ministries. Greg started and ran his own social media marketing company. Greg has been featured in Forbes and the Wall Street Journal. Stay connected to Greg and his work here: https://linktr.ee/gregatkinson
Digital Marketing In A Pandemic and Beyond // CJ Alvarado
Learn how to break through the noise and dominate local.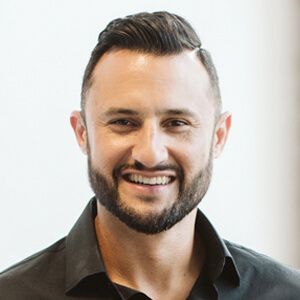 CJ Alvarado
CJ Alvarado is an award winning brand strategist and marketing veteran passionate about helping people take new ground.
How to Stay Afloat: Finding a balance between a Thriving Business AND a Thriving Home // Jamie Pierroz
Running a business is a FULL TIME job. Raising a family is a FULL TIME job. 2020, distance learning, restrictions, shut downs, and the pandemic makes those roles almost impossible. Listen in for some REAL tips on finding balance in an unbalanced world while keeping your business growing and your family thriving!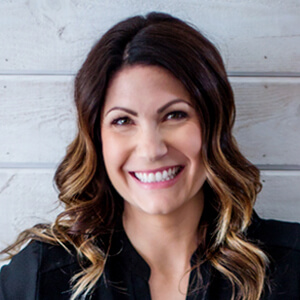 Jamie Pierroz
Wife and mom of 5. Realtor. Team leader of a growing Real Estate Team.
Secrets to Using Video to Quickly Build Customer Connections // Kerry Shearer
During COVID, it's critical to stay connected with customers, and nothing does that better than video. 
In this fast-moving session, Kerry Shearer "The Livestream Expert" will give you specific video tools and tactics you can use to build raving fans and position your business as the go-to in your niche.
He will give an overview of livestreaming and smartphone video techniques, low-cost accessories that will make your content look and sound amazing, and specific ideas on how you can get started or ramp up your game.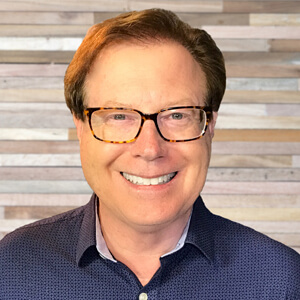 Kerry Shearer
Kerry Shearer has a wide-ranging background as a social media specialist, online video expert, broadcaster, and conference speaker.
Kerry specializes in teaching businesses and entrepreneurs how to use smartphone video and livestreaming techniques so they can create compelling content quickly, communicate effectively, and position their business as the "go-to resource".
As a self-confessed technogeek, Kerry knows all the tech accessories that can make you look and and sound amazing on video.
Kerry has served as a Public Information Specialist and media representative for the County of Sacramento, and is also a former Communications Director of Bayside Church.
Follow Kerry on Instagram @thelivestreamexpert . Visit his web site at KerryShearer.com. Find the gear Kerry recommends at LivestreamTechStore.com.
Your Most Important Business – Slowing Down & Connecting With God // Mark Godshall
Your business coaches will tell you that to improve and grow your business you need to set goals, put more time in the office, develop relationships with potential clients, and also work harder by making your job your first priority. But this business focus is plagued by a dreaded disease – Spiritual Attention Deficit (SAD) Disorder. We get so busy in life trying to achieve our business goals that we run right past God who is calling out to us to slow down, take the foot off the accelerator of our lives and pause long enough to connect with and hear from Him. I wonder what He wants to say about your business? Come find out by joining us for this breakout. Get off the crazy cycle and slow down for your most important business – and also cure your SAD Disorder!
Mark Godshall
Mark Godshall is the Care Connection Pastor at Bayside Church in Granite Bay, CA, and has been on staff for 20 years. He leads a team that is responsible for caring for people through ministries like career coaching, chaplains, weddings, memorials and grief care, counseling, financial assistance, support groups, and Celebrate Recovery. He and his wife Linda, a 2nd grade teacher in a local public school, lead a marriage community for couples with young adult children. They have been married for 43 years and are empty nesters having raised four children who are married and thankfully all walking with and serving the Lord. Their 11 grandchildren, ages 2 months – 15, bring great joy to their lives! Mark has been in pastoral ministry for 43 years.
Leading in Crisis // Dr. Merlin Switzer
In futures studies, COVID-19 represents what is called a wildcard event. It was unanticipated and not associated with a trend yet has a powerful impact on the present and future. It has triggered unprecedented impacts similar yet different from the Great Recession. When events like this occur, there are significant leadership needs and opportunities. This workshop will touch on key aspects of leading in crisis. Leaders need to set the tone by being visible and active, communicating organizational response strategies, giving their staff a voice, dispensing encouragement and hope, casting a plan that is positive and inspiring, demonstrating empathy for the impacts on staff, and acting with courage. This call to action starts at the top but must cascade down through the company.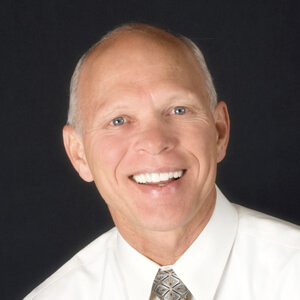 Dr. Merlin Switzer
Dr. Merlin Switzer spent 28 years with the Sacramento Sheriff's Department with half his career in the middle and executive ranks. Since retiring in 2004, he has worked as a leadership coach, trainer, and consultant with small businesses, non-profits, and public sector clients. His doctorate is in Strategic Leadership with an emphasis in Leadership Coaching. He is a Professional Certified Coach (PCC) and Certified Management Consultant.
UNLEASHED: From Success to Significance // Shelby Ryburn
Amidst the chaos, confusion, polarizing perspectives, isolation, fear and withdrawal that has become a societal norm today as we navigate life, leadership, plans and strategies in a COVID environment, there's never been a greater need for passionate, purpose driven leaders to rise up in our communities and be the light and hope for the future of our families, neighborhoods, cities and businesses. Are you living your life by default based on circumstances or routines? Have you fallen into a rut? Is your business flat? Or are you living with purpose and intention maximizing who you are, what you're made for and unlocking the highest and best use of your God-given gifts and talents? Come learn the #1 thing that holds people back from achieving what they're truly capable of and how to move from success to a life of significance. #TheJoyFilledLife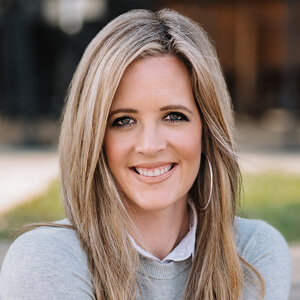 Shelby Ryburn
Shelby is the co-owner of The MORE Real Estate Group, a top 1% real estate company nationwide and a consulting company, Trained to Engage. With her extensive background in executive leadership roles for 15+ years, Shelby spends her time growing and developing people and systems and specializes in training business owners on hiring, productivity, business planning and leadership development for personal and organizational growth.
Shelby lives in the greater Sacramento region with her husband and two children.
PPP#2 FAQ for the Church and Ministries // Sutton Turner
$285B was funded into the second Paycheck Protection Program (PPP) and this program is now open for churches, nonprofits, and small businesses that received PPP #1. Let's discuss how you can obtain these funds for your ministry.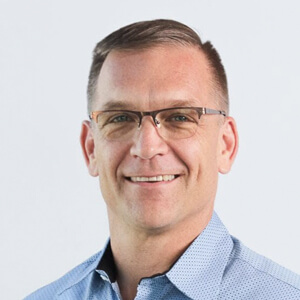 Sutton Turner
Sutton Turner combines 25 years of business and ministry experience in his role as Chief Operating Officer at Vanderbloemen.
Prior to joining Vanderbloemen, Sutton led five different businesses across three different countries as CEO (United States, Qatar, and Abu Dhabi). In 2008, he served as the founding CEO of Khidmah ("service" in Arabic), currently the largest services management company in the UAE with over 1,000 employees. Prior to that, Sutton co-founded the Wentwood Companies with his brother and served for 10 years as managing partner, providing services across 10 states and 36 locations. 
Sutton joined Mars Hill Church in Seattle in 2011 as General Manager. He was then promoted to Executive Pastor, Executive Elder, and Board Member. Mars Hill had a weekly podcast audience of over 250,000 and an attendance of 15,000 across five states and 15 locations. Because of his experience at Mars Hill and what he learned there, Sutton is passionate about seeing churches have healthy and loving cultures led by healthy and loving leaders. Sutton has extensive experience with churches and non-profits in the areas of culture, governance, organizational design, and growth strategies.
Sutton is the author of Invest Your Gifts for His Mission, an executive pastor leadership book released in 2013. He published You Will Be My Witnesses by Dr. Eyasu Ferenj in 2014, a groundbreaking evangelism book in Amharic (language of Ethiopia).
Sutton holds master's degrees from Southern Methodist University (MBA), Texas A&M University (Agr.), and Harvard Business School (OPM). He is a member of the Fightin' Texas Aggie class of 1993 (Texas A&M University).
Sutton and his wife Marci have three children in College Station: Grace, Faye, and JoJo. Sutton enjoys spending time with his family, supporting Fightn' Texas Aggie sports, participating in Orange Theory Fitness, and attend Grace Bible Church in College Station, Texas. 
Each Breakout will be hosted on Zoom on Thursday, January 28, from 3:00 pm – 4:00 pm PST – the links to each Breakout Zoom Call can be found on the Thrive Business Leaders Summit livestream page and only accessed if you are registered for Thrive Business Leaders Summit.